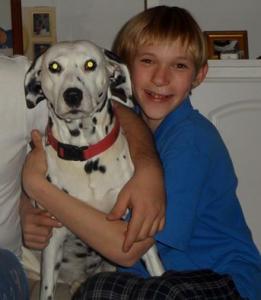 In the past few years, families with a member who has some form of disability have noticed an increasing array of outreaches for special needs.
In my own parish, there's now a monthly Mass planned especially for the special needs community.  Two other parishes near me offer the same on different weekends, and several parishes in the diocese now hold a "respite" evening of recreation for young adults with special needs.  This has been a great benefit for my family, with my 18 year old autistic son having an evening of fun with other young adults in our parish.   I know of several parishes that offer faith formation classes for those with special needs.
Since 1982, the National Catholic Partnership on Disability (NCPD) has been working to make sure those Catholics with disabilities or special challenges are welcomed as members of the Church and have opportunities to participate in the faith.
"The goal of NCPD is to ensure that people with any disability…can actively and meaningfully participate in the faith by using their gifts and interests," said Janice Benton, executive director of the National Catholic Partnership on Disability.
An estimated 14 million Americans live with some form of disability.
"By virtue of baptism, everyone belongs to the body of Christ, and our work is to make sure that we are doing that with the proper attitude and spirit to make sure everyone can feel at home in their parishes," she told CNA.
The organization works in in a variety of ways to "affirm the dignity of every person," Benton said.
For example, they support people with Down syndrome by supporting campaigns that fight against discriminatory legislation, such as disability-selective abortions, while also working with individuals with Down syndrome as they prepare for sacraments and take an active part in the their faith.
"
We remind church communities that people with Down syndrome and other disabilities are agents of evangelization and people gifted in their own righ
t," Benton said.
Founded in light of the 1978 document, "Pastoral Statement of U.S. Catholic Bishops of People with Disabilities," the group has been promoting the pastoral guidelines for individuals with disabilities, particularly through access to the sacraments and Church life.
One of the organization's primary tasks is working closely with publishers to provide resources for catechists and leaders who are working directly in faith formation, but they also are involved in a number of different councils and speaking engagements around the nation.
The ministry provides catechesis, resources, spirituality and awareness building tools, trainings, conferences, and ministry models to dioceses throughout the country, and additionally offers online tools such as YouTube training videos.
"We are really set up to support the people in the dioceses, and even directly in parishes, to provide the support, resources, and training that the church might need," Benton said.
She noted that the NCPD played a major role in the revision to the "Guidelines for the Celebration of the Sacraments," which now aids priests, catechists and Church leaders in preparing the proper reception of the sacraments for individuals with disabilities.
While primarily ministering in the U.S., the disability resource group also works internationally with the Vatican and other groups. Esther Garcia, the outreach director for organization, said that she works with minorities, such as Asian, African, and Hispanic groups within the Church.
"The NCPD is working to ensure we are meeting the needs of families with disabilities in the Hispanic community," Garcia said.
"We are all children of God…and it is our responsibility as a Church to provide resources and ways to ensure that [those with disabilities] have ways to receive the sacraments," Garcia continued.
Moving forward, Benton told CNA that they are currently working on an app for sacramental preparation and Mass attendance for people with autism and other intellectual disabilities.
"We are always trying to develop resources that can easily be made available."
(photo: my son Jimmy with his adored Spot)