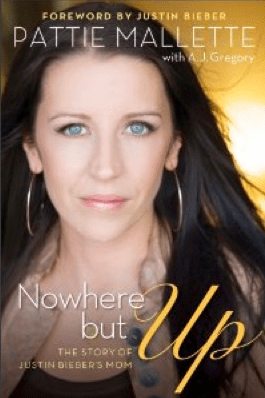 Congratulations to our winners of the book, "Nowhere But Up: The Story of Justin Bieber's Mom," by Pattie Mallette.
Our Twitter winner is Vanessa De La Torre from Glendale, Arizona!
Our Facebook winner is Jill Blatt Butler Oleksy from Canton, Ohio!
(Jill, I want to send you a book, but wasn't able to successfully FB you a message — e-mail this blog at: BristolsBlog (at) gmail (dot) com and I'll get it sent to you!)
Thanks for all the posts and tweets, and stay tuned for future giveaways!
Do you want to be a part of my DWTS journey? Then, e-mail me so I can add you to my mailing list. (My address is BristolsBlog @ gmail.com, without the space! Make sure to use the subject line: DWTS.) I'd love to give you the latest up-to-the-minute reports about the show!
Also, read more on the Faith and Family Channel, follow me on Facebook and this blog on Twitter!