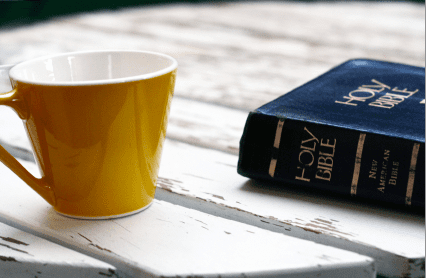 When life is tough — or even when it's not — I've found comfort in the Bible.
My favorite parts change from month to month, week to week, or even day to day. Honestly, I should read it more than I do, because I've also found that life is better when I hang on to its promises and truth.
Here's the verse that's speaking to me right now, 1 Chronicles 16:34.
Oh give thanks to the Lord, for He is good; for His steadfast love endures forever!

(
Read more
.)
Today, I just need to stop and praise God. It's funny how quick we are to forget that. He is so good! Let's praise Him. His steadfast love really does last forever.
This week, what verses remind you of God's goodness?
Also, read more on the Faith and Family Channel, fan me on Facebook and follow this blog on Twitter!