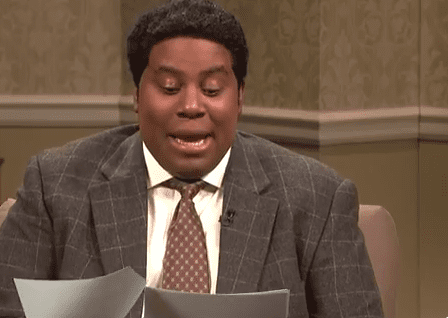 Did you see this crazy story about a white candidate who pretended to be black?
Dave Wilson is white. But to win a seat on the Houston Community College Board of Trustees in a district that is predominantly composed of African-American voters, Wilson, a conservative Republican, led voters to believe he was black.

According to CBS affiliate KHOU-TV, Wilson's direct mail campaign included a flier with smiling black faces he says he found on the Internet. "Please vote for our friend and neighbor Dave Wilson," the accompanying text read.

In another flier, the text said he had been endorsed by Ron Wilson, a popular black former state representative. But the Ron Wilson who endorsed him was Dave's cousin Ron, not the ex-lawmaker.

"He's a nice cousin," Wilson told the network, chuckling. "We played baseball in high school together."

Nevermind his cousin lives in Bloomfield, Iowa, about 940 miles from Houston.
I think what Wilson was trying to prove was that it's really hard for some voters to get past the race issue.
It made me think of this Saturday Night Live routine that poked fun at how difficult it would be for President Obama to lose the support of his black supporters.  It's pretty funny!

Read more on the Patheos Faith and Family Channel, fan me on Facebook and follow this blog on Twitter!