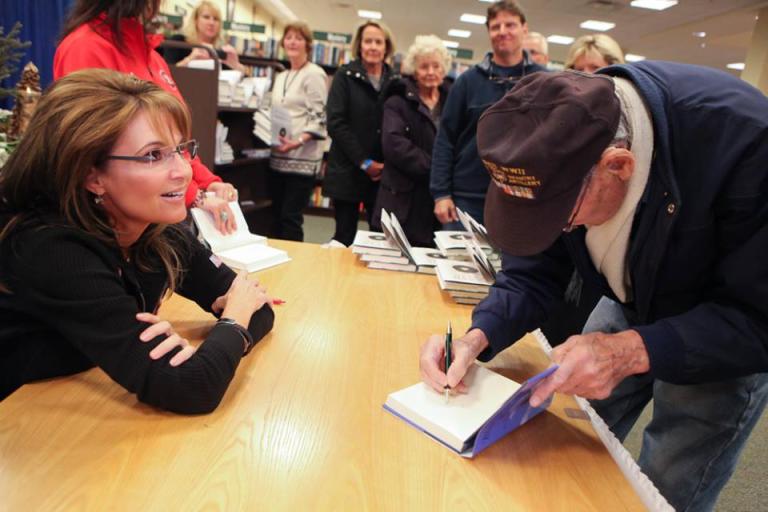 I thought this was sweet:
What an honor! This photo from the Grand Rapids book signing is of a wonderful 95-year-old World War II vet who gave me a signed copy of HIS own book!Thank you to all the great folks in Grand Rapids who came out tonight for the book signing. It's always great to connect with Michiganders! And thank you to the great staff at Barnes & Noble. The "Good Tidings and Great Joy" book tour continues tomorrow in Wausau, WI. For information on all the upcoming book tour stops, please click here.
I know mom is having fun on her book tour — if you can't make it out to see her, buy your copy here.
Read more on the Patheos Faith and Family Channel, fan me on Facebook and follow this blog on Twitter!