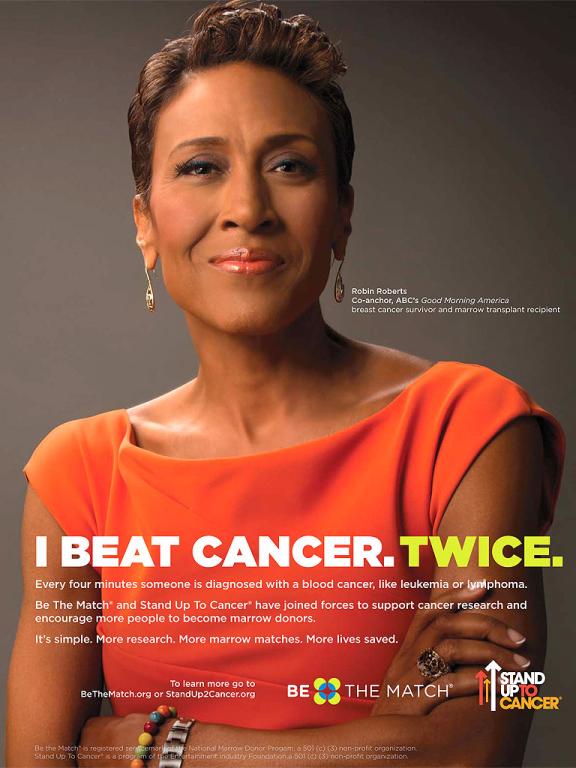 You guys know how much I love Robin Roberts. Well, she recently shot some public service announcements to encourage people to be bone marrow donors.
As you might remember, Robin has won her battle against myelodysplastic syndrome after her sister, Sally-Ann donated bone marrow.
Robin, so glad to hear about your health and happiness!