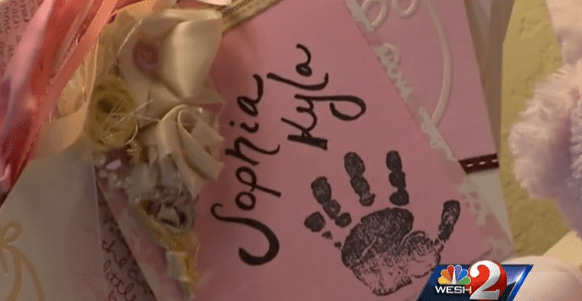 This is so precious:
"The 10 best hours of my life," is how Lindsey Dennis describes her short time with Sophia Kyla, born last fall. Lindsey and husband Kevin found out at the 20th week of her pregnancy that Sophia had a brain disorder that is 100 percent fatal. Their heartbreak has been eased by an organization run by volunteers called, Now I Lay Me Down to Sleep, whose mottos is "Providing the gift of remembrance photography for parents suffering the loss of a baby."

"As a more intense grieving began for us, having photos of Sophie when she was alive and well just meant the world to us," Kevin explains.
What a wonderful organization and a perfect way to celebrate life — no matter how short.  Watch a video clip about the organization and little Sophia here.
Read more on the Patheos Faith and Family Channel, fan me on Facebook and follow this blog on Twitter!