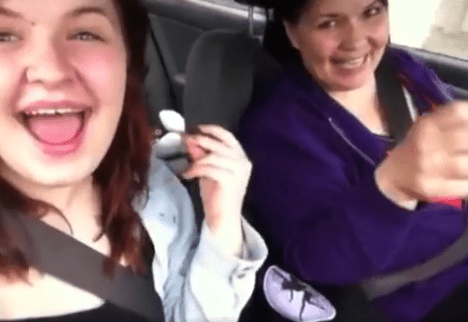 Good for this mother daughter team!
Deciding to go to the gym instead of watching TV and choosing beets over burgers aren't always easy lifestyle choices to make. But going the healthier route is easier to do with someone by your side, and mother-daughter duo Cheryl Shaw and Tessa Nichole are proving it with their impressive combined weight loss. 

After Shaw, 50, called off her wedding last year, she became depressed and, as a result, started eating poorly. "My life started spiraling out of control. I put on all this weight," says Shaw, who works as an EMT at a New Jersey hopsital. "My kids got very worried about me." And she had an extra reason to be concerned: Her poor eating habits were impacting her kids as well. After working late into the evening, Shaw was bringing fast food home for her family at 10:30 at night.


After seeing a video on 

Giveit100.com

, a website that challenges people to commit to something for 100 days, Shaw, who weighed 256 pounds, asked 17-year-old Tessa if she wanted to join her and lose weight together. The pair exercised every day with each other, even when Shaw put in 12-hour days in the emergency room and Tessa had long days at school. They also modified their diets by cutting out sugar, wheat, and flour. In total, at the end of the experiment, mom had lost 42 pounds, while Tessa had dropped 32.
Watch their transformation here:
Read more on the Patheos Faith and Family Channel, fan me on Facebook and follow this blog on Twitter!