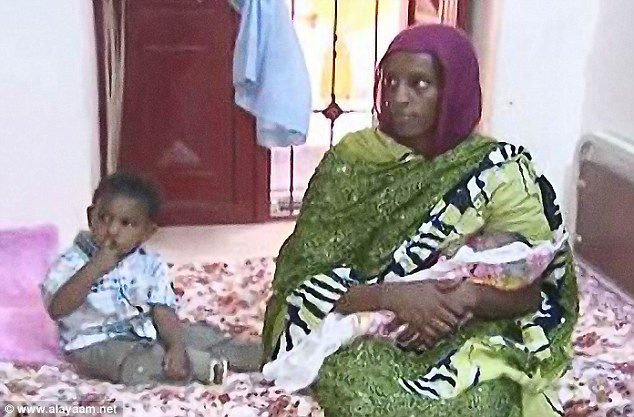 Amazing way to start your day!  My readers know that I've been so upset over Meriam Ibrahim, who was sentenced to death just for being a Christian.  She was imprisoned when she was pregnant, so they allowed her to give birth — but when she weaned her child, she was going to be killed.
They gave her a chance to save her life — all she had to do was deny her Christian faith.
She wouldn't do it.
Here's what made it even worse.  Meriam's husband is an American, which makes her kids American citizens.  They also were imprisoned with her.  However, the ACLJ has amazing news!!
We are getting credible reports from Sudan, including from her attorney, that Meriam Ibrahim and her American children have been freed from prison. Here's the latest reporting:

A woman sentenced to death after being accused of converting from Islam to Christianity has been released from prison, according to her lawyer.

The case of Meriam Ibrahim, who is married to a Christian American, triggered an international outcry. She gave birth to a baby daughter, Maya, while in prison.
"Meriam was released just about an hour ago," Mohanad Mustafa told AFP.

Ms Ibrahim was convicted last month of apostasy and adultery and claimed she had always been a Christian, having been raised by her Ethiopian mother while her Muslim father had left when she was young.

The 27-year-old married Daniel Wani in 2011 and has refused to renounce her faith.
But a court in Khartoum insisted she was a Muslim, and in Sudan such interfaith marriage is forbidden.

She was sentenced to 100 lashes for adultery and to hang for apostasy.
Read more about it here.  Thank you to all of my wonderful readers who prayed, signed petitions, and shared this on Facebook.  Love you guys!
Read more on the Faith and Family Channel, fan me on Facebook and follow this blog on Twitter!