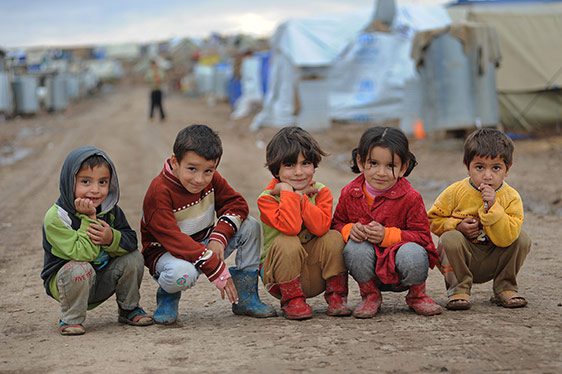 Ugh.  My friend texted with me about this the other day, and it's the kind of thing that's hard to think about.  This ACLJ e-mail sums it up best:
The stories are almost too terrible to believe.

Jihadist ISIS terrorists are massacring Christians in Iraq.

They're abducting Christian women and selling them as sex slaves.

Children are being beheaded, others crucified.

Tens of thousands of Christians are fleeing for their lives.

ISIS now reportedly has access to weapons of mass destruction.

The only thing standing between Christians and death at the hands of these barbarians are the people of Kurdistan who are offering refuge and protection.

Yet, the Kurds are running out of ammunition. They are out-gunned by jihadists bent on genocide.

America must take a stand. We must defend Christians.

If we do nothing, they will die.
Sometimes it's hard to know what to do in these terrible times.
First, we should pray.
Second, we should donate to organizations on the ground like this one by Servant Group International.
Third, we should sign petitions like this one by the ACLJ, who is working in Congress to get support for Christians and weapons for those who would help defend them.
These are terrible times, but we must do something.
Read more on the Faith and Family Channel, fan me on Facebook and follow this blog on Twitter!