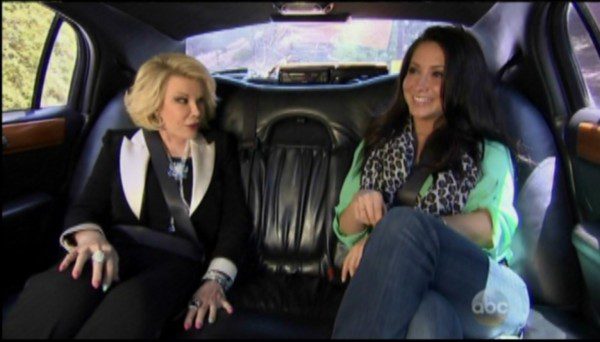 There's something amazing about people who can make you laugh.
Proverbs tells us that "A joyful heart is good medicine."  I am so sad to hear that Joan Rivers, legendary funny-woman, has passed away:
Joan Rivers, the blunt, tart-tongued celebrity and talk show host who reconstructed her career time and time again en route to becoming one of the most memorable female comics of all time, has died. She was 81.

The breakthrough standup comic, writer, actress, fashion critic, red-carpet doyenne, gossip and businesswoman died Thursday at 1:17 p.m. local time at Mount Sinai Hospital in New York, her daughterMelissa announced. She was rushed there Aug. 28 and placed on life support after she suffered from respiratory and cardiac arrest during surgery on her vocal cords in a doctor's office.
I just hate to hear this terrible news.  During my time on Wife Swap, I really learned to appreciate her wit…  and her as a person.  People might wonder how we could get along so well — since we had different politics and came from different places.  But that misses the point entirely.  Politics is downstream from most people's lives — including mine.  Joan was a rare person — charming, funny, and (no matter how she pretended otherwise) kind.
Please pray for her entire family.  I know she will be missed.
Read more on the Faith and Family Channel, fan me on Facebook and follow this blog on Twitter!