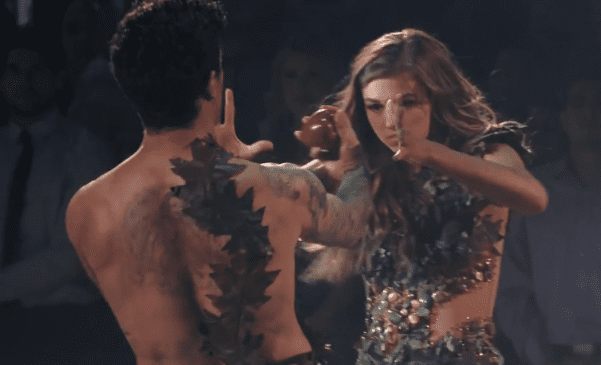 Sadie Robertson is really trying to live her faith well, while she's on the show "Dancing with the Stars."
Recently, she tried to dance the normally-sexy rumba without being too provocative. This week, she tried to bring the Bible to the stage.
My fellow Patheos blogger Tony Rossi reports:
During the video package prior to the dance, Sadie said, "It's a pretty intense story. It's about Eve falling short into sin, but then dragging Adam down with her. Because it's such an iconic story and it's a message from the Bible … I do feel pressure to make it right and do the best that I can possibly do."
Want to see what that looked like?
Apparently, the judges loved it. They scored a 38 out of 40 from the judges. Congrats, Sadie!
Read more on the Patheos Faith and Family Channel, fan me on Facebook and follow this blog on Twitter!