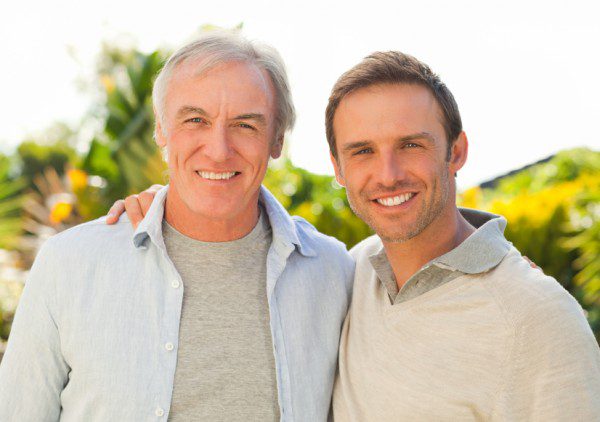 It took a crisis to bring them back together, but father and son Ron and Zakary Ingraham will be reunited after not speaking for 20 years.
Zakary says he hasn't spoken to his father since the 1990s, and his dad has never met his 8-year-old grandson. They lost contact sometime after Zakary moved to the mainland. He hasn't lived with his dad since his parents separated when he was 7.
The phone call from the Coast Guard was the first Zakary had heard of Ron in years – but it wasn't the kind of news he wanted.
Ron is an experienced fisherman who lives on Molokai island in Hawaii, without an email address or cell phone number that Zakary could find. On Thanksgiving Day, the Coast Guard picked up a mayday call from Ron that his boat was taking on water and he was in danger of sinking.
They began a search that covered 12,000 square miles but turned up nothing. It took a few days for them to get in touch with Zakary, who lives in Missouri. He says he was "crushed" to hear the news, frustrated that he couldn't help in the search, and regretful about all the years they'd missed.
"We didn't really have a falling out," he said. "We just kind of grew apart."
Would he ever have get to see his dad again?
His hopes sunk again when the Coast Guard called off the search on December 1. He was convinced his dad was still out there somewhere, but what could he do about it?
Then 8 days later, a Navy Destroyer picked up another distress call from Ron. He was 80 miles from where he'd disappeared, and both masts on his 25-foot sailboat were broken. He'd found a way to "MacGuyver" his radio with a coat hanger and some wire. After getting some food and water, he was going to be fine!
Zakary could hardly believe it when he heard his dad had been found – alive! "You might as well be on a Broadway show jumping up and clicking your heels, I was so happy," Zakary said. He's so proud of his dad: "Twelve days, man. He's a champ! He's tough!"
And he's planning a trip to Hawaii for a reunion as soon as he can. "When I see my dad, I'm going to give him a big hug."
Read more on the Patheos Faith and Family Channel, fan me on Facebook and follow this blog on Twitter!