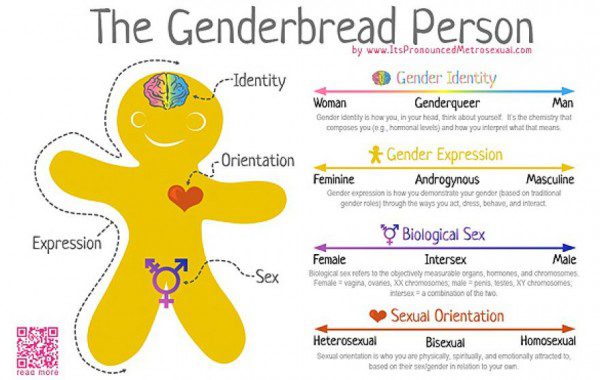 Planned Parenthood is telling 13-year-olds they can choose their genders and can have sex. Yes, you read that right. Parents of middle schoolers who go to Acalanes High School in northern California are "fuming" over the sex ed class their kids were put through. They didn't know it was going to be run by Planned Parenthood. Their kids were given checklists that asked "Are you Ready for Sex?" and suggested ways to get consent. Oh, and did I mention the "genderbread person" diagram?
Included in the materials provided to students were documents and worksheets that included a checklist entitled, "Sex Check! Are You Ready For Sex?" in which the 13 and 14-year-old students are asked questions such as if they have water–based lubricants and condoms and if they could handle a possible infection or pregnancy.

Another worksheet reads like a how-to on obtaining consent from a possible sexual partner and offers possible statements like "Do you want to go back to my place?" and "Is it OK if I take my pants off?" They were also taught about gender identity with the "Genderbread Person," a play on the name of the holiday cookie, to teach them on how to identify themselves as either, "agender," "bigender," and "two spirit" to name a few.
It kind of reminded me of how the sexual revolution has messed up college kids, except now it's in the middle schools!
The parents say they had no idea this was going to be taught to their ninth-graders. If they'd known, I have a feeling the class would have been a lot smaller. This was not the right way to teach kids about sex, and Planned Parenthood staff are not the right people to do it.
"Planned Parenthood is not exactly the best when it comes to putting young people first. They get more grants from the promiscuity of children," said Dan Dacus, president of the Pacific Justice Institute who's helping the parents. "The material they have provided was material that mirrored their agenda."
Disgusting!
Read more on the Patheos Faith and Family Channel, fan me on Facebook and follow this blog on Twitter!