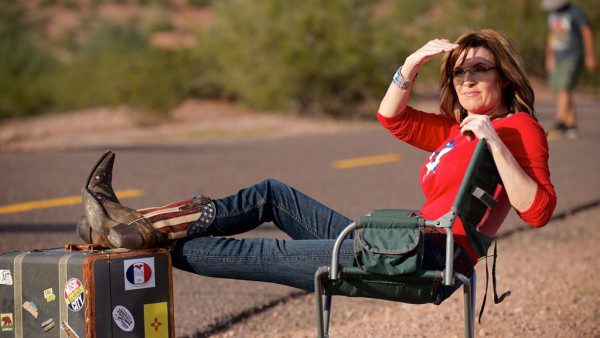 Who can't wait?
Amazing America with Sarah Palin just started its second season. We're in for another round of adventures around our amazing country:
This season, Amazing America will visit the Warrior Games in Colorado Springs, featuring archery, shooting and wheelchair basketball competition for injured veterans; discuss "Operation Home," a program that builds houses for veterans, with former Army infantryman and Dancing with the Stars winner JR Martinez; travel to Maine to learn training techniques from a Wilderness Rescue team; and go behind-the-scenes at the Bristol Motor Speedway and the city's bomb squad.
And next week, Mom hangs out with Ted Nugent and practices her archery!
Keep up with Mom's adventures and meet some amazing Americans every Thursday at 9pm EP.
Read more on the Patheos Faith and Family Channel, fan me on Facebook and follow this blog on Twitter!