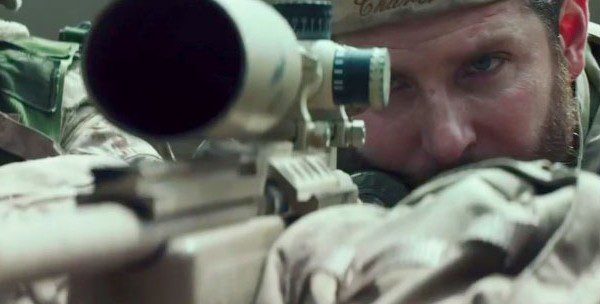 … and I totally agree!
Mom posted on Facebook in response to some critics of the movie American Sniper. Here's what she said:
Hollywood leftists: while caressing shiny plastic trophies you exchange among one another while spitting on the graves of freedom fighters who allow you to do what you do, just realize the rest of America knows you're not fit to shine Chris Kyle's combat boots. May the epic 'American Sniper' bring nothing but blessings to Taya and the children of this true American hero.
People must just be jealous that the movie has been breaking box office records like crazy and made over $100 million in 4 days.
Ed Schultz on MSNBC said it shows Americans taking innocent lives – when in fact snipers are highly trained and super effective at killing only their targets. Who by the way are NOT innocent.
And Michael Moore called snipers 'cowards.'
Sean Hannity told them what he thought too:
Navy SEALs, our military, protect Michael Moore and Seth Rogen's right to be dumb, and ignorant, and idiotic in their comments. They're both ignorant, elitist, narcissistic, Hollywood has-beens.
I can't believe these guys comment on situations they know nothing about. What war have they been through? Chris Kyle fought for THEIR freedom – the freedom that lets them say such awful things about him after he's gone.
And they dare to call him a coward. Unbelievable.
Read more on the Patheos Faith and Family Channel, fan me on Facebook and follow this blog on Twitter!