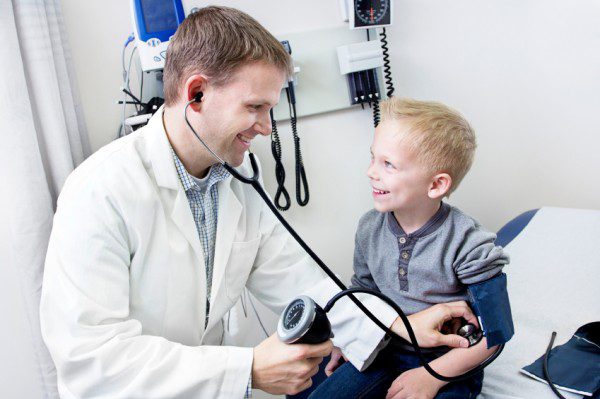 Sometimes life just doesn't turn out how you thought it would. Lisa Sexton and her son Tyler know that all too well. Lisa wasn't planning to have a baby so soon after being married, with no savings account or plan to support a child. She especially wasn't planning that her baby would have cerebral palsy, but God had another plan.
The doctors said Tyler would never be able to walk, that he would live life in a wheelchair, blind, and probably wouldn't be able to keep up mentally with other children his age. God had another plan for that too!
Lisa and Tyler told their story to Focus on the Family earlier this year. Tyler told how he grew up dealing with pain every day, falling a lot and breaking lots of bones, plus being called names at school for his braces and how he walked — yes, he actually learned to walk!
But he's such a positive person even as he tells his hard story. The motto of his story is: "people say no and God says yes." He's so glad that his parents "dared me to dream" — because once he believed he could be successful, he accomplished a lot!
"I learned that I couldn't let my circumstances define my attitude," Tyler said. He learned that his disability was an opportunity to tell people about Jesus. His mom helped him realize the only thing that couldn't be taken away from him was himself, his spirit, who he was. And if he wasn't grateful for that, he wouldn't find any joy in life.
That's the message he wants to tell people now: whatever their struggle, they can get through it. "You know, everybody's handicapped. Mine the world can see, but we're all struggling with something. And so, that's something that I want people to realize."
Tyler's mom, Lisa, talked a lot about what she learned as a mom of a child with a disability. God taught her how to let her little boy out of his "bubble" — not just to be with 'normal kids,' but so God could bless him and bless others through him.
Well, Tyler ended up going to college, and even though he still got made fun of every day, he figured out how to live on his own and stuck with it. Then, he went to med school. Now he's a doctor! He went through 16 surgeries himself, and he's determined to give hope to his patients.
And his mom is so proud of him – not just for becoming an MD, but for being the kind of man that will make lasagna for a patient's parents and stay by the boy's bed all night so they can get a break. His character is what really matters, and his disability only helped that grow stronger.
So life didn't turn out how they expected — it turned out way better!
Tyler and his mom also wrote a book called God Bless These Little Legs. Their story is one of the "best of 2014" Focus on the Family radio broadcasts.
Read more on the Patheos Faith and Family Channel, fan me on Facebook and follow this blog on Twitter!