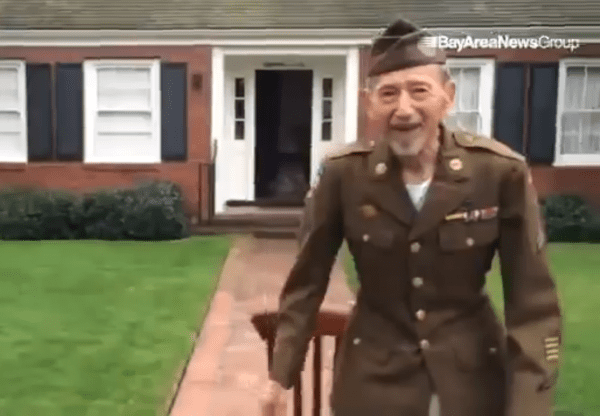 How awesome would it be to have a World War II veteran cheering you on?
This sweet 95-year-old man named Joe Bell went out on a rainy morning to cheer on runners in an 8k race. He put on his old Army uniform to help inspire them.
At first the runners just kept running by him, then one jumped off the street and ran over to shake his hand. Other runners started following him, all thanking him for his service.
He said later he'd never been recognized for his service like that. I'm sure it made his day!
See for yourself:
Sadly, the man in the video just died. But how perfect that this crowd of runners showed him our nation's gratitude when they had a chance.
Read more on the Patheos Faith and Family Channel, fan me on Facebook and follow this blog on Twitter!