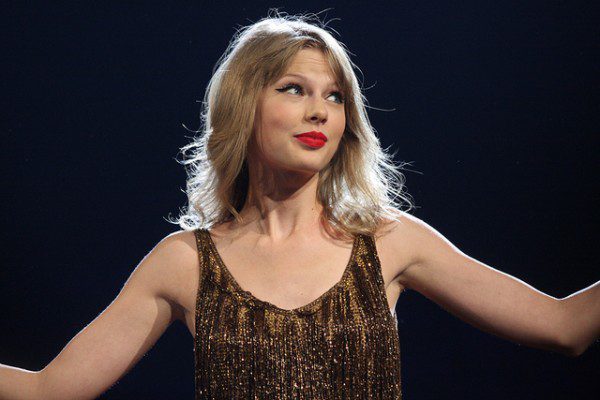 I love to see famous people who are down-to-earth and genuinely friendly people. Taylor Swift is known for how she reaches out to fans on social media and in even more personal ways – she sent a bunch of fans "Swiftmas" presents last year, even wrapping them herself!
This week, another fan got a surprise package.
Rebekah opened her "SwiftEx" box to find a handwritten card, a necklace, and a framed painting by Taylor herself. But what got the biggest reaction was a change purse with a tag that read "Rebekah, now you're $1989 closer to paying off those student loans." Inside was a check for $1989!
Taylor had noticed her super-fan on social media and decided to do something to brighten her day. A video shows Rebekah crying as she opened each of her presents. Beks posted pictures of her gifts on Twitter and thanked Taylor on Tumblr saying:
I know I've said it so many times already but thank you, thank you, thank you, from the bottom of my heart. Never in a million years did I ever imagine this happening to me. I am so honored and so thankful to call myself a fan, to have supported you all of these years because you are truly the most amazing, genuine, and selfless person.
I have a feeling she's going to treasure those gifts forever.
Read more on the Patheos Faith and Family Channel, fan me on Facebook and follow this blog on Twitter!
Photo credit: Eva Rinaldi via Flickr, CC.