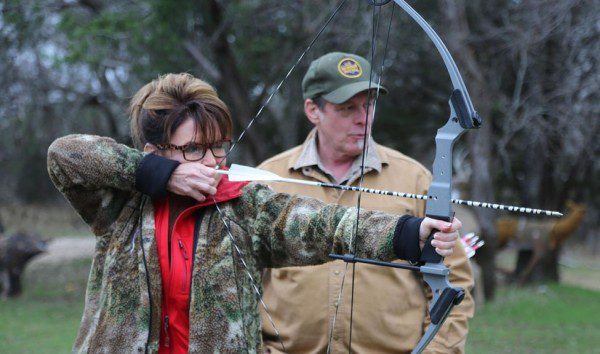 "Are Alaska and Texas the two last best places, or what?"
We're two weeks into the second season of Amazing America with Sarah Palin, and Mom's adventures around our amazing country are just beginning.
On tonight's episode, Mom hangs out with Ted Nugent at his ranch in Texas. Of course, there's plenty of conversation about guns, politics, and rock 'n' roll.
"Uncle Ted" gave Mom an archery lesson while she was there. Plus, it also happened to be his birthday!
Watch the trailer Mom shared on Facebook below. Then check out the Sportsman Channel tonight at 9 Eastern or Pacific time to see the whole visit.
Read more on the Patheos Faith and Family Channel, fan me on Facebook and follow this blog on Twitter!