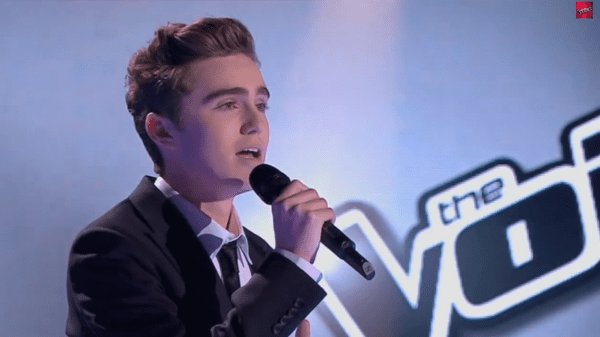 Harrison Craig had a stutter ever since he learned to talk. But when he sings, it goes away, and he puts his whole heart into his song.
His voice definitely impressed a lot of people when he tried out for The Voice: Australia. Can you guess how many judges hit that red button?
Just watch what happened:
Maybe my favorite part of this is his little brother's reaction behind stage as he watched (right before the 4-minute mark). What a sweet, supportive brother!
I bet no one makes fun of his stutter now!
Read more on the Patheos Faith and Family Channel, fan me on Facebook and follow this blog on Twitter!