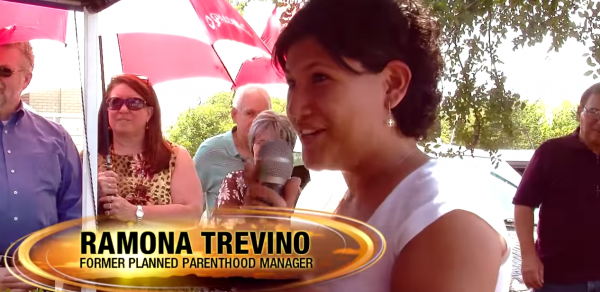 Ramona Trevino worked at a Planned Parenthood facility in Texas. They didn't perform abortions there, but she had to give information about abortions and refer women to the clinics. It bothered her conscience, but she worried about how her family would afford their bills if she quit her job.
The tugging on her heart increased one week when a 40 Days of Life team held a prayer vigil outside her workplace. One of the leaders gave her a book that she "devoured." Even though it was about a woman who had actively helped perform abortions, Ramona deeply identified with her.
The prayers of the people on the sidewalk outside her workplace gave her the courage she'd been looking for. She quit her job, and 3 months later, the facility closed.
Her testimony speaks to the power of prayer and what just a little support can help someone do. Ramona knew deep down that life was valuable, and she shouldn't have anything to do with ending it. She took the step of faith and says she's "never looked back."
Read more on the Patheos Faith and Family Channel, fan me on Facebook and follow this blog on Twitter!