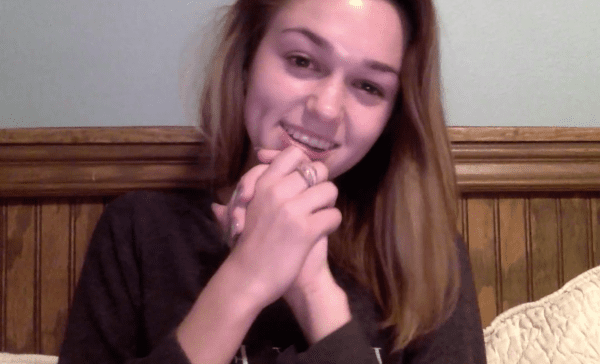 #Goals. You've seen it all over social media lately. I even see it in comments on my page. Sadie Robertson noticed lots of people commenting on her posts, and decided to make a video of her thoughts about the thinking behind it.
She talked about her own struggles with jealousy, worrying, and being overly critical of herself. She was completely real – even ditched the makeup for the video. In the end, she said the only place she's found peace and confidence is through God. She encouraged all her viewers to read the Bible and see what it says about our appearance and our worth.
Sadie has a lot of insight for a girl who's only 17!
Here's one good point she made about the dangers of #goals thinking: If you're always trying to reach a superficial goal or an image you've made in your head, you'll never reach it and you'll get frustrated in the process. Comparing ourselves to others goes two ways, and they're both bad: we judge other people to make ourselves feel better, or we put ourselves down because we don't measure up.
And the 7-minute video went completely viral. It's gotten
over 2.5 million views on Youtube
now.
Sadie's dad Willie says "We couldn't be more proud of how she's taken that platform… and used it for the Lord."
Check out the whole video for yourself:
 Read more on the Patheos Faith and Family Channel, fan me on Facebook and follow this blog on Twitter! Follow me on Instagram too!