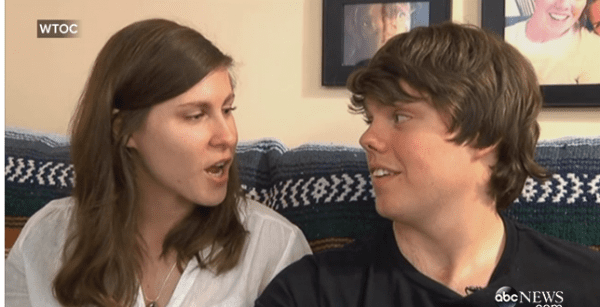 This is an amazing story of the power of love!
Danielle and Matt Davis had only been married for a few months when Matt got into an awful motorcycle accident. He ended up in a coma in the hospital, and the doctors said there was a 90% chance he would die.
But Danielle refused to take him off life support. She fought to get him in rehab, then took him home to her mother's house to care for him.
Three months after the accident, he woke up! His first words? "I'm trying."
His eyes started following them around the room. He started reaching for objects. They knew he was back when he asked for a "buffalo chicken wrap from Cheddar's."
Matt doesn't remember Danielle or their wedding, but he says, "I'm sure glad I married her!" She literally saved his life. Now he can walk on his own, drive a stick shift, crack jokes, play scrabble and do yoga with Danielle.
Months ago the doctors said he was good as dead. Now they are rebuilding their life together.
NEVER give up on life.
Read more on the Patheos Faith and Family Channel, fan me on Facebook and follow this blog on Twitter!