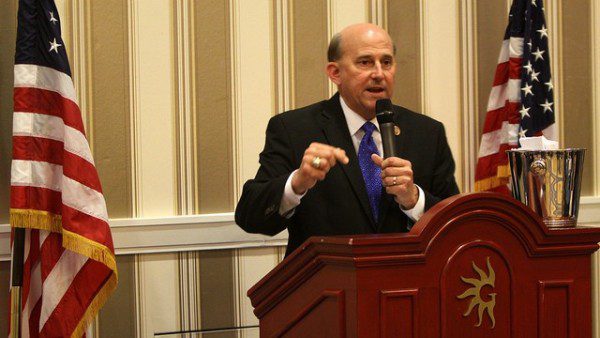 Did you know this week was the National Day of Prayer? There were tons of events all across the country asking God to help and preserve our nation. I'm sure there were many great speeches, but there's one I especially want to share.
Below is a video of one speech given by Louie Gohmert, a Representative from Texas. We need more government leaders who are dedicated to their faith like he is. He told about some of our country's great history and made a lot of great points for today!
Like this: If government officials are elected by the people, they are our employees. We should treat voting like a hiring process – do our research and know who will be the best for the job! If we don't like the job they're doing, then we need to hire someone better next time. "If we want better leaders, we need to be better people."
Listen to the whole thing for more!
Read more on the Patheos Faith and Family Channel, fan me on Facebook, follow me on Instagram and follow this blog on Twitter!
Photo Credit: Gage Skidmore via Flickr