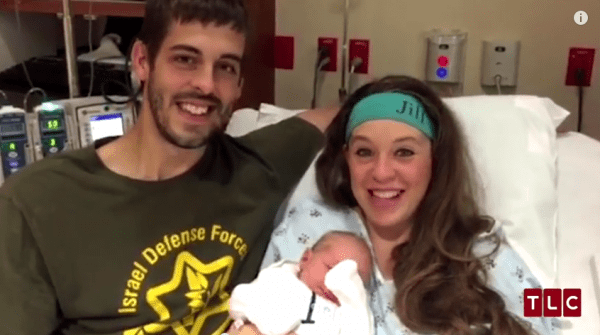 Congrats to Derick and Jill Dillard on the birth of their first baby boy! Israel David was born a month ago, and his parents were so happy to welcome him into the world!
Even though Jill (formerly Duggar, as in the 19 Kids and Counting family) has tons of experience with newborns, she still said her own experience being a mom feels different.
"There are a lot of things that seem different than I thought they would be," says Jill, 23, who gave birth to son Israel David on April 6. "I have just asked my mom a lot of questions about what is normal and what to expect."

"I call out to my mom and ask things like, 'Is this feeling normal?' and, 'How long should I nurse?' " Jill says. "Israel's a little boy, he will eat all the time, so I was asking if 20 minutes a feeding was long enough or too much, and how all of it should go."
No matter how much you try, you can't ever be fully prepared for the experience of having a baby. But you'll never really be prepared for the joy that it brings either!
Even though she went through 70 hours of labor and a C-section to deliver the 9-pound baby, Jill says her big little boy was "worth every contraction, every pain that I had."
I think she echoes the feelings of mothers everywhere!
Read more on the Patheos Faith and Family Channel, fan me on Facebook, follow me on Instagram and follow this blog on Twitter!