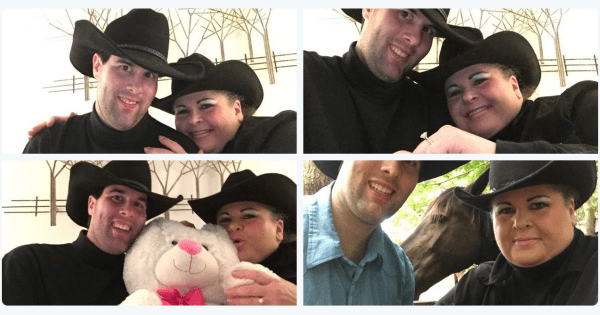 Anita Lesko and Abraham Neilson are doing what all ordinary engaged couples do- joyfully planning their wedding. Yet, their wedding will be anything but ordinary. In fact, I think it will be extraordinary!
The bride and groom, who are both on the autistic spectrum, will be joined by an entire wedding party (ring bearer, harpist, wedding cake baker, groomsman, usher and more) that identify as autistic.

The nuptials will take place at San Diego's Love & Autism: A Conference with a Heart, a conference organized by Dr. Jenny Palmiotto to bring awareness to the fact that every individual, even those diagnosed with autism spectrum disorder, deserves to be loved.

"People on the spectrum tend to not get invited to parties or weddings or anything," Lesko tells PEOPLE. "I figured our wedding could give folks on the spectrum an opportunity to get to attend a wedding and be part of something like that."
And I love what one of the groomsman said about the wedding:
The large wedding party, every member of which is on the spectrum, includes Alex Plank, a groomsman (and the after-party DJ) who can't wait to celebrate Lesko and Nielson's big day.

"For two individuals who have gone through their lives feeling alone, it is beautiful that they have finally found companionship and understanding," Plank, 29, tells PEOPLE. "It gives hope to those of us on the spectrum who wonder if we will ever find our other half."
How amazing is it that this couple is using their wedding as a way to celebrate the beauty and abilities of all of those who are autistic!
Best wishes to the bride and groom! I know this reception will be one amazing party!!
Read more on the Patheos Faith and Family Channel, fan me on Facebook, follow me on Instagram and follow this blog on Twitter!