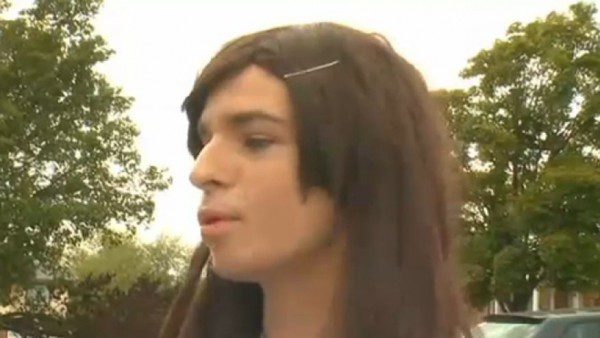 Over 150 Missouri high school students voiced their displeasure about a transgender teen using the girls' locker room by walking out of class.

Students at Hillsboro High School staged a two-hour walkout Monday over 17-year-old Lila Perry, a student who has identified as a female since she was 13, using the girls' locker room during gym class.

The school offered Perry a gender-neutral bathroom, which she turned down.
Original post:
Well, it was just a matter of time before this happened:
Nearly 200 students walked out of a Missouri high school on Monday because Lila Perry was changing in the girl's locker room.

While Caitlyn Jenner and other transgender celebrities have been greeted with almost universal acceptance, the road has been far rockier for transgender individuals such as Perry, the 17-year-old senior who is navigating new terrain at Hillsboro High School.

"It wasn't too long ago white people were saying, 'I don't feel comfortable sharing a bathroom with a black person,' and history repeats itself," Perry toldFox2.
I know this is such a delicate subject, so touchy… and it shouldn't be…
If my daughter was changing in a girls locker room, I would NOT want a student (whether they call themselves female or male) with a penis, changing in the same room.
Why is that compared to slavery? This isn't about being colorblind, it is about protecting all kids.
People need to toughen up and stop with all these whiny pity party fits of entitlement they have — and even boys who wear women's clothing. This is just common sense. The protest is evidence that not all kids are losing their minds 🙂

Read more on the Patheos Faith and Family Channel, fan me on Facebook, follow me on Instagram and follow this blog on Twitter!