How awesome is this? Kelsey Grammer is taking a stand for life! In an Instagram post, Kayte Grammer, Kelsey's wife, posted a picture of the Frasier star wearing a t-shirt from pro-life website http://www.abort73.com/.
While the picture trends on social media, liberal news outlets are in a tizzy as they try to wrap their head around the fact that a Hollywood A-lister might not think that the murder of innocent unborn children is ok. Huffington Post's headline mentioned Grammer's "Bizarre Pro-Choice Shirt."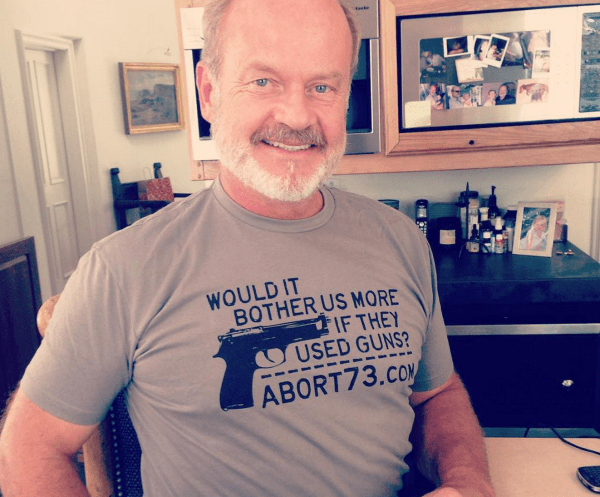 The only thing bizarre, Huffington Post, is your anti-science and illogical position about babies and murder. To you, what would be first-degree murder outside of the womb is a constitutional right if done inside the womb.
Way to go, Kelsey & Kayte, for standing for the sanctity of ALL human life!
Read more on the Patheos Faith and Family Channel, fan me on Facebook, follow me on Instagram and follow this blog on Twitter!