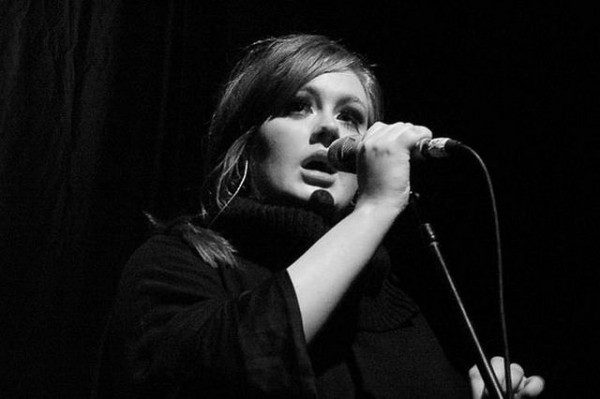 It all started on the campaign trail…
If it wasn't for a change in Sarah Palin's schedule, she would have been on Saturday Night Live a week after then-little-known singer Adele Adkins. It turns out, they ended up on the same show — one of the most-watched episodes in the show's history.
Now Adele is thanking Palin for her rise to fame!
Here's what Adele said in an interview:
"The week I was doing Saturday Night Live, it was meant to be a normal week but the week after, Sarah Palin was supposed to do it. Because something came up in the campaign, she came and did the week I was doing it with Josh Brolin.

"It was one of the most watched SNLs ever and then it was two weeks before the Grammy ballot, which is when people decide what songs they want to maybe nominate, so, like, literally the stars aligned for me.

"The album shot to number one on iTunes and I was nominated for a Grammy and then I won one! It was a joke! It was a joke. All thanks to Sarah Palin!"
Well, that was so sweet, Mom just had to write her back! And she sent her a copy of her new book, Sweet Freedom.
One writer covering the story said,
It's almost unbelievable to me that Palin's SNL appearance was over seven years ago. So much has changed since then!
That is quite the understatement! But seven years later, both Adele and my mom are still going strong!
Read more on the Patheos Faith and Family Channel, fan me on Facebook, follow me on Instagram and follow this blog on Twitter!
Photo Credit: CHRISTOPHER MACSURAK via Flickr