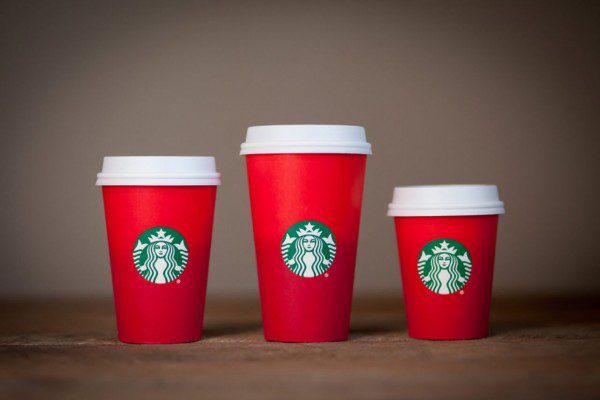 Over the past few years, Starbucks has rolled out their "red cups" right after Halloween to signal the start of the holiday season.  Usually adorned with snowflakes and reindeers, this year the cups were given a makeover in a more sleek all red ombre look.
And somewhere, somehow someone took offense to the change, claiming it was part of the war on Christmas.
And the media RAN with it.  They used one small group's opinion about the cups and began attributing it to the greater Christian community. The mainstream media and the Left love their outrage machine where they claim the world is ending because any number of tiny people have expressed hurt feelings on social media. So now, they're taking a tiny fraction of people's response and attributing it to all conservative Christians.
Do not buy in to the media hype surrounding this story!!  It is just another attempt by the LEFT to make Christians look stupid.
As a former barista, I buy my coffee locally.  (Shout out to Mocha Moose!) I love what Candace Cameron Bure said about the whole "controversy."
Christmas is a celebration of the birth of the Prince of Peace.  So how about we take the media's attempt to make us all seem crazy and stupid, and turn it in to an opportunity to truly share the love of Christ with our neighbors and communities who are hurting so much this season.
Read more on the Patheos Faith and Family Channel, fan me on Facebook, follow me on Instagram and follow this blog on Twitter!