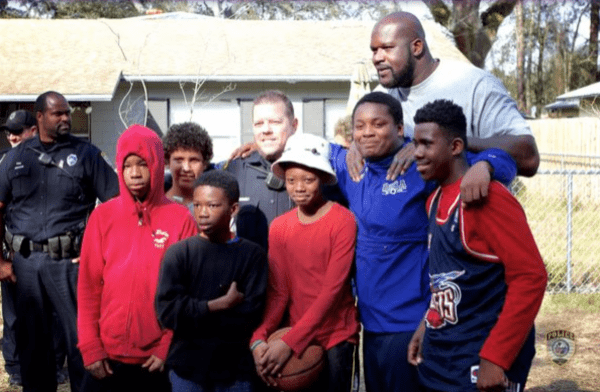 I love this so much!
The Gainesville Police posted this video to their Facebook account, showing an officer responding to a call about kids playing basketball in the street too loudly:
The video went viral, since it showed the kindness of most cops. In fact, NBA legend Shaquille O'Neal saw it.
Then, this happened:
In an age when the cops are skewered for just doing their jobs, this is SUCH a breath of fresh air!!
Buy my Mom's new devotional, Sweet Freedom, in bookstores everywhere!
Read more on the Patheos Faith and Family Channel, fan me on Facebook, follow me on Instagram and follow this blog on Twitter!