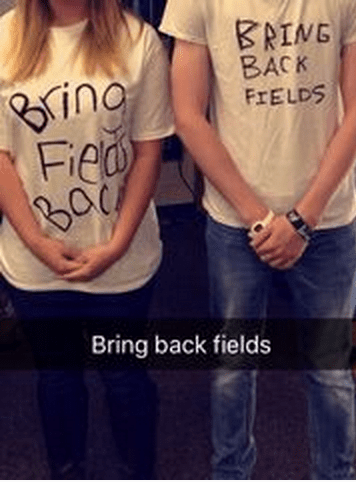 This week, I wrote about the police officer who was fired after an incident involving an unruly teenager.
(Even though some misguided people believe disobedience is "age appropriate.") It's totally unfair that the officer lost his job when he was just doing his job.
But check out what happened at that school today! I'm so proud of these kids!
About 100 students at a South Carolina high school walked out of class briefly Friday to show support for a school resource officer fired after video showed him throwing an uncooperative black female student across the floor, according to local media and Twitter feeds.

The students walked out of classes at Spring Valley High School in Columbia, S.C., around 10 a.m. and gathered in the atrium to express their views on the firing of Deputy Ben Fields.

Some in the crowd — which included both black and white students — wore T-shirts reading "Free Fields" or "#BringBackFields."
Watch the video yourself HERE to see for yourself.
Read more on the Patheos Faith and Family Channel, fan me on Facebook, follow me on Instagram and follow this blog on Twitter!