The following are the top ten best books I've read since this time last year–in alphabetical order by the author's last name because agonizing over a precise order would take all the fun out of remembering these books:
We the People: A Progressive Reading of the Constitution for the Twenty-First Century by Erwin Chemerinsky, (2018)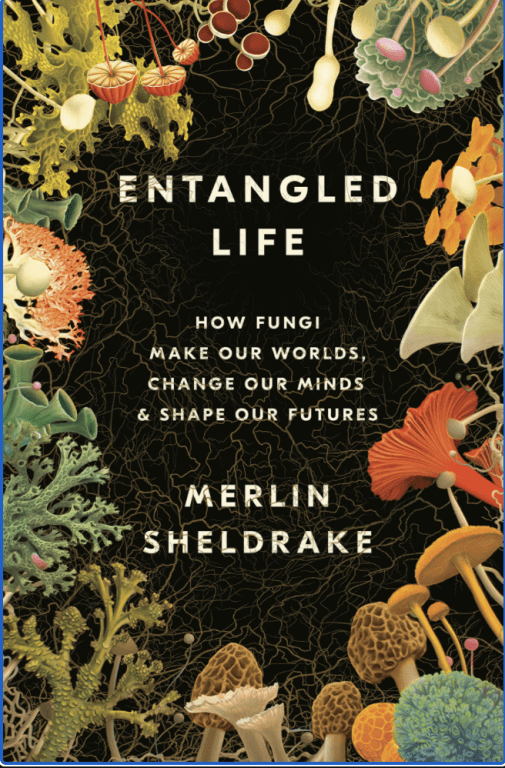 Mama's Last Hug: Animal Emotions and What They Tell Us about Ourselves by Frans de Waal (2019). (If you are curious about how to act accordingly, I recommend the 2019 Beacon Press book The End of Animal Farming: How Scientists, Entrepreneurs, and Activists Are Building an Animal-Free Food System by Jacy Reese.)
A Wild Love for the World: Joanna Macy and the Work of Our Time edited by Stephanie Kaza (2020)
Natural: How Faith in Nature's Goodness Leads to Harmful Fads, Unjust Laws, and Flawed Science by Alan Levinovitz (2020)
Ecodharma: Buddhist Teachings for the Ecological Crisis by David Loy (2019)
Capital and Ideology by Thomas Piketty
Embracing Anxiety: How to Access the Genius of This Vital Emotion by Karla McLaren (2020)
Breath: The New Science of a Lost Art by James Nestor (2020)
Entangled Life: How Fungi Make Our Worlds, Change Our Minds & Shape Our Futures by Merlin Sheldrake (2020)
Chokehold: Policing Black Men by Paul Butler (2018). (I also learned a lot from The End of Policing by Alex Vitale.)
Bonus: Although my reading habits currently trend heavily toward non-fiction, I would also recommend Transcendent Kingdom by Yaa Gyasi and Midnight Library by Matt Haig.
Previous Lists
Top 10 Best Books Read this Decade: 2010-2019
The Rev. Dr. Carl Gregg is a certified spiritual director, a D.Min. graduate of San Francisco Theological Seminary, and the minister of the Unitarian Universalist Congregation of Frederick, Maryland. Follow him on Facebook (facebook.com/carlgregg) and Twitter (@carlgregg).
Learn more about Unitarian Universalism: http://www.uua.org/beliefs/principles