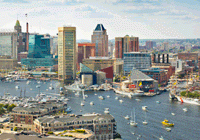 Today I'm on my way to Baltimore for the Annual Meeting of the American Academy of Religion.  I wrote about my visit to this national conference here last year, and look forward to making new and renewing old connections this year.  Those of us in academia, regardless of field, come to be acquainted with these massive events, with thousands and thousands of people descending upon a city and taking over hotels and convention centers.  When finding lunch becomes a challenge and finding rooms where sessions are being held is even harder.  When getting dinner means finding the right receptions with the most substantive food (Fortress Press and the Wabash Center remain my favorites!), and getting around requires comfortable shoes that might still look good enough when meeting potential colleagues.
This year, I'm responding to a colleague's paper on Hindu resources for female imagery of God at Friday's meeting of the Lutheran Women in Theological and Religious Studies group.  This group of scholars has been one of the most important in my professional life, from the first time I attended AAR and LWTRS in New Orleans in 1996 until today in Baltimore.
On Saturday, I'm presenting as part of a panel in the Teaching Religion Section (A23-311 for those of you using the AAR/SBL app!).  The panel was organized by Mara Brecht from St. Norbert College, and includes fellow contributor to Transformative Lutheran Theologies Krista Hughes from Hanover College.  The session will be chaired by Jacqueline Bussie, Director of the Forum on Faith and Life at Concordia College, and promises to invite great conversation about how Christian privilege plays out in the religious studies classroom.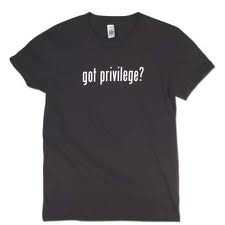 My focus for that panel is on atheism and how teachers of religion are called to effectively engage "the college nones."  I've written on this blog before a bit about Christian privilege and being an atheist ally, and will even include Oprah's recent misstep on the subject with Diana Nyad.  I look forward to sharing more of this work soon.
Surviving "the academic industrial complex" for me is about finding the right people and projects.  The right people are essential to support you in your work, to mentor you when you need it, and to commiserate and celebrate when you need to do that.  The right projects make navigating the employment center worth it, and make pitching projects to book editors a little less scary.
Then, we can not just survive as professional, we can thrive.