In compiling this list I looked through my CB archives and pulled out all the book titles I have specifically mentioned in my posts that have come out in the last few years. I have included some other books I discovered that had come out around the same time, but had missed that first time around when looking for new books to mention. I may have skipped some books I brought up before in some posts  due to human error. Some book titles were  buried in some posts so I couldn't find them unless I did a thorough search, but I also have a life and can't spend my time looking for book titles.  Plus some of those titles are older and I'm mostly (but not exclusively) focusing on more recent titles. Also due to some computer error I may have deleted some titles I had originally added. I blame the stinking computer.
I don't plan on reading all the books on this list. That would be rather improbable due to lack of time to read it all, an attention span to actually read, and a mind to take it all in. Plus if I read how could I discover more books to not read? Knowing they exist is pleasure enough. I wouldn't be able to put this book list together for you who are more prone to actually reading something on this list if I actually took time to read books on the list. Making book and/or movie lists is something of a hobby of mine. It's also a result of being a little obsessive compulsive and intellectually glutinous when it comes to consuming information but having it hampered and hindered by ADHD and  indecisiveness when it comes to picking a book to actually read from beginning to end.  My lack of being able to start and finish a book has caused me to buy books I never read or borrow books from the library I return without reading. Can you relate?
I also added some titles that are forthcoming  books I think I might want to know about. I might actually read something at some point. I am rediscovering audio books as I have a 20 minute commute to work now and not 5. I'm content with reading snippets of things and synopsis and sharing quotes. I know if I stop browsing long enough I could write more blog posts about specific  books and not just hand out quotes in my posts.
My advise to myself and to others is to actually read this book.
Catholic Books
2019/2020 Catholic Book List DECEMBER 02, 2020
The Rites of Write(ing)DECEMBER 03, 2020
Kristin wrote  2 Time Travel Sci-Fi Stories for Kids and some poetry.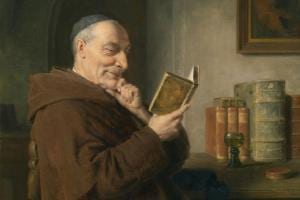 Catholic Writers of Non-Fiction
Pope Francis encyclical Fratelli tutti, on fraternity and social friendship, Feast of St. Francis of Assisi.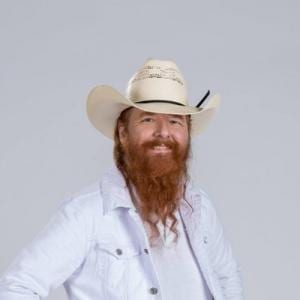 Words of Eternal Life (2020)
20 Answers: The End Times (20 Answers Series from Catholic Answers) (2020)
20 Answers: Anti-Catholic Myths (20 Answers Series from Catholic Answers) (2021)
20 Answers: The Book of Revelation : (Book 50) (20 Answers Series from Catholic Answers) (2022) 
Pray, Decide, and Don't Worry : Five Steps to Discerning God's Will (2019) by Bobby and Jackie Angel with Fr. Mike Schmitz
Mike Aquilina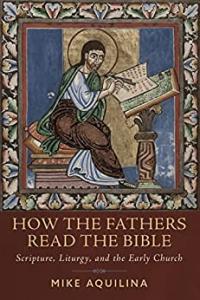 Tearing Us Apart: How Abortion Harms Everything and Solves Nothing (2022) by Ryan T. Anderson and Alexandra DeSanctis
The Holy Mass (Sayings of the Fathers of the Church)  (2021)  with Thomas G. Weinandy
How the Fathers Read the Bible: Scripture, Liturgy, and the Early Church (2022)
No Such Thing as Ordinary: Unlocking Your Extraordinary Life through Everyday Encounters with Jesus (2022) by Rachel Balducci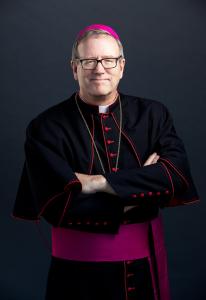 Whisper: Finding God in the Everyday (2021) by Danielle Bean
Reclaiming Vatican II: What It (Really) Said, What It Means, and How It Calls Us to Renew the Church (2021)  by Fr. Blake Britton  John C. Cavadini (Foreword)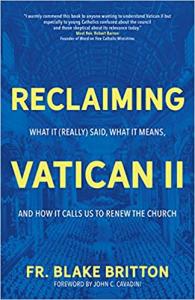 These Twelve : The Gospel Through the Apostles' Eyes (2022)  by Rod Bennett
The Catholic Guide to Miracles: Separating the Authentic from the Counterfeit (2021) by Adam Blai
Saint Dominic's Way of Life: A Path to Knowing and Loving God (2021) by Patrick Mary Briscoe OP and  Jacob Bertrand Janczyk OP
The Seven Deadly Sins of Apologetics: Avoiding Common Pitfalls When Explaining and Defending the Faith (2014) by Mark Brumley
With All Her Mind: A Call to the Intellectual Life (2022) by Rachel Bulman 
The Lost Art of Sacrifice: A Spiritual Guide for Denying Yourself, Embracing the Cross, and Finding Joy (2021) by Vicki Burbach
One Church: How to Rekindle Trust, Negotiate Difference, and Reclaim Catholic Unity (2022) by Charles C. Camosy
Things Worth Dying For: Thoughts on a Life Worth Living (2021) by Charles J. Chaput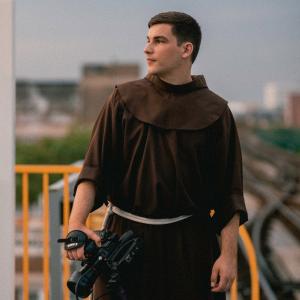 The Way of Beatitude (2022)
Habits of Freedom: 5 Ignatian Tools for Clearing Your Mind and Resting Daily in the Lord  (2022) by Christopher S. Collins  
Just Rest Receiving God's Renewing Presence in the Deserts of Your Life (2021) by Sonja Corbitt
150 People, Places, and Things You Never Knew Were Catholic  (2022)  by   Jay Coop
The Wisdom of the Word (2021) by Michael Dauphinais and Matthew Levering
How the Angels Got Their Wings  Anthony DeStefano
Bullies and Saints: An Honest Look at the Good and Evil of Christian History (2021)  by John Dickson
Millennial Nuns: Reflections on Living a Spiritual Life in a World of Social Media (2021) by The Daughters of Saint Paul (Author)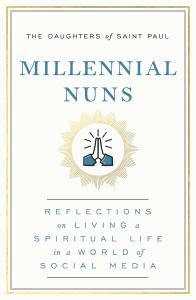 Male, Female, Other? : A Catholic Guide to Understanding Gender (2022) by Jason Evert
The Genesis of Gender (2022) by Abigail Favale
The Sinner's Guide to Natural Family Planning (2013) by Simcha Fisher
How To Be Happy: Saint Thomas' Secret to a Good Life (2021) by Matt Fradd
Marian Consecration With Aquinas: A Nine Day Path for Growing Closer to the Mother of God by Matt Fradd (Author), Gregory Pine (Author) 
The Orthodoxy of Amoris Laetitia (2022) by Pedro Gabriel
#Rules_of_Engagement: 8 Christian Habits for Being Good and Doing Good Online  (2021) by Ann M. Garrido
Why Be Catholic (2021) by Ken Geraci
How Christ Saves Souls―with Us: The Mystery of Co-Redemption (2022) by Fr. Michael E. Giesler
Cross-Examined: Catholic Responses to the World's Questions (2021) by Fr. Carter Griffin
Father Ed: The Story of Bill W.'s Spiritual Sponsor (2022)  by Dawn Eden Goldstein
Jesus, the Master Psychologist: Listen to Him (2021) by Dr. Ray Guarendi
Hope to Die: The Christian Meaning of Death and the Resurrection of the Body (2020) by Scott Hahn, with Emily Stimpson Chapman
Our Not-Quite-Holy Family: A Practical Guide for Catholic Parents (2021) by Mark Hart and Melanie Hart
Restore: A Guided Lent Journal for Prayer and Meditation (2022) by Miriam James Heidland SOLT (Author), Valerie Delgado (Illustrator)
The Early Church Was the Catholic Church : The Catholic Witness of the Fathers in Christianity's First Two Centuries (2021) by Joe Heschmeyer
A White Catholic's Guide to Racism and Privilege (2021) by Daniel P. Horan
Devil's Advocate- Facing My Inner Anti-Catholic (2022) by Trent Horn
Love Never Fails: Living the Catholic Faith in Our Daily Lives (2021) By  Bishop Donald Hying 
On Earth As It Is in Heaven:: Restoring God's Vision of Race and Discipleship (2022)  by Fr. Josh Johnson
Twisted Unto Destruction: How 'Bible Alone' Theology Made the World a Worse Place(2022) by Donald J Johnson,
Maria Morera Johnson @ Maria Morera Johnson
My Badass Book of Saints: Courageous Women Who Showed Me How to Live (2015)
Super Girls and Halos: My Companions on the Quest for Truth, Justice, and Heroic Virtue (2017)
Our Lady of Charity: How a Cuban Devotion to Mary Helped Me Grow in Faith and Love (2019)
Deacon Greg Kandra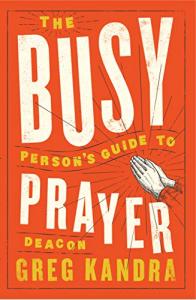 The Busy Person's Guide to Prayer (2019) by   CB Book Reflection:
The Busy Person's Guide to an Extraordinary Life (2020)
A Deacon Prays: Prayers and Devotions for Liturgy and Life  (2021)
Befriending St. Joseph (2022)
Karl Keating
Sun, Storm, and Solitude: Discovering Hidden Italy on the Cammino di San Benedetto (2020)
1054 and All That: A Lighthearted History of the Catholic Church (2022)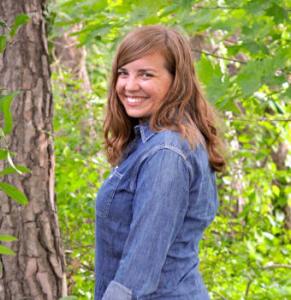 Pray for Us: 75 Saints Who Sinned, Suffered, and Struggled on Their Way to Holiness (2021)
Saints Around the World (2021) with Lindsey Sanders
How I Became a Man: A Life with Communists, Atheists, and Other Nice People (2022) by Alexander N. Krylov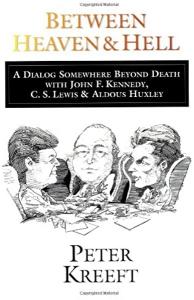 Between Heaven and Hell (1982/2021)
How to Destroy Western Civilization and Other Ideas from the Cultural Abyss (2021)
The Greatest Philosopher Who Ever Lived (2021)
Food for the Soul: Reflections on the Mass Readings (Cycle C)" (2021) (wordonfire.org)
The Man Who Left His Mark: How Mark's Gospel Answers Modern Questions (2022)
Ha!: A Christian Philosophy of Humor   (2022)
Be Bold in the Broken: How I Found My Courage and Purpose in God's Unconditional (2021) by Mary E. Lenaburg ,  Foreword by Leah Darrow
The Silent Knight: A History of St. Joseph as Depicted in Art  (2021) by Elizabeth Lev
Building the Benedict Option: A Guide to Gathering Two or Three Together in His Name (2018) by Leah Libresco
Fr. Dwight Longenecker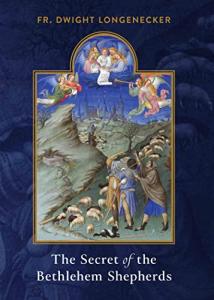 An Essay Not An Argument (2019)
Letters on Liturgy (2020)
Immortal Combat: Confronting the Heart of Darkness (2020)
Mystery of the Magi: The Quest to Identify the Three Wise Men (2020)
The Quest for the Creed: What the Apostles Believed and Why It Matters (2021)
Beheading Hydra (2021)
The Secret of the Bethlehem Shepherds (2022)
Falling Home: Creating a Life That Catches You When You Fall (2021) by Hallie Lord
The Joy of Believing: A Practical Guide to the Catholic Faith (2022) by Archbishop William. Lori,
Envoy for Christ: 25 Years as a Catholic Apologist (2012)
Why Be Catholic?: Ten Answers to a Very Important Question (2013)
On a Mission: Lessons from St. Francis de Sales (2013)
Jesuit at Large (ignatius.com)  (2021) by Paul Mankowski, S.J.
Learning to Pray: A Guide for Everyone(2021) by James Martin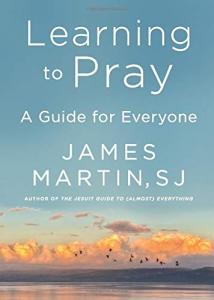 Blue Collar Apologetics: How To Explain and Defend Catholic Teaching Using Common Sense, Simple Logic, and the Bible (2021) by John Martignoni
Fat Luther, Slim Pickin's: A Black Catholic Celebration of Faith, Tradition, and Diversity (2022) by Marcia Lane-McGee  and  Shannon Wimp Schmidt   
 Eternal Heart: The Mystical Path to a Joyful Life (2021) by Carl McColman
Awake, Not Woke: A Christian Response to the Cult of Progressive Ideology (2021) by Noelle Mering
Calming the Storm: Navigating the Crises Facing the Catholic Church and Society by (2022) Fr. Gerald E. Murray and Diane Montagna  
Twelve Great Books: Going Deeper into Classic Literature (2022) by Joseph Pearce 
Accompanying those with Same-sex Attractions: A Guide for Catholics  by (2019) David Prosen
Did Jesus Really Rise from the Dead?: Questions and Answers about the Life, Death, and Resurrection of Jesus (2016) by Carl E. Olson 
Undoing the Knots: Five Generations of American Catholic Anti-Blackness  (2021) by Maureen O'Connell,
Science and the Miraculous:  How the Church Investigates the Supernatural  (2022) by Michael O'Neill
Tolkien's Modern Reading: Middle-earth Beyond the Middle Ages (2021) by Holly Ordway
Fr. Robert J. Spitzer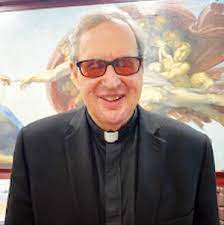 Edward Sri
God with Us: Encountering Jesus in the Gospel of Matthew (2020)
The Art of Living: The Cardinal Virtues and the Freedom to Love (2021)
Pocket Guide to the Stations of the Cross (The Pocket Guide Series) (2022)
The Good, the Messy, and the Beautiful: The Joys and Struggles of Real Married Life (2022)