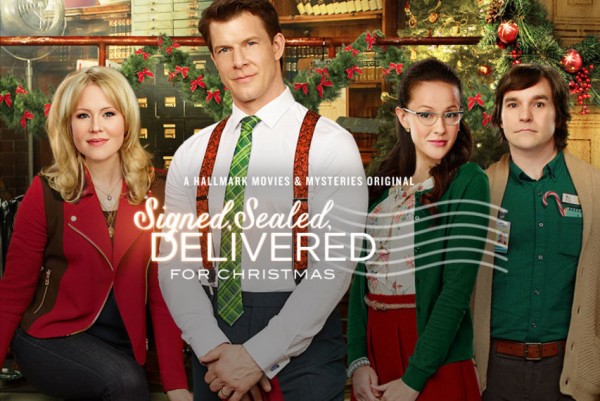 Hallmark Movies and Mysteries and Martha Williamson were kind enough to donate DVD copies of their Christopher Award-winning movie "Signed, Sealed, Delivered for Christmas" for our gift bags at the awards ceremony last month. We have a few DVDs left so I wanted to give our blog readers and fans of the show the opportunity to win a copy. (To read my brief review of the movie, click here.)
Just leave some kind of comment below saying why you'd like to win. It can be as short as "Loved the movie" or "Never seen it but want to." Entry deadline is by the end of the day Thursday June 25, 2015.
Good luck to Postables and non-Postables alike.