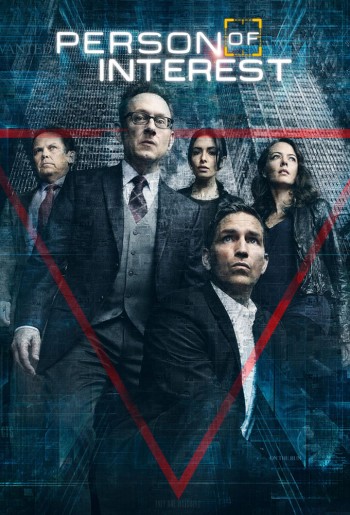 "We got into this to stop bad things from happening to good people."
That's how John Reese (Jim Caviezel) summed up his work with Harold Finch (Michael Emerson) during the first season of "Person of Interest," the CBS TV series which aired its series finale last night (and which I'll comment on a little further down). Reese and Finch certainly accomplished their goal, but along the way, they did something more. By involving some seemingly "bad people" in their quest, their nobility rubbed off and directed these characters' moral arcs toward the good.
In case you haven't watched the show, "Person of Interest" chronicled the adventures of Reese and Finch as they received social security numbers from an all-seeing artificial intelligence built by Finch to detect and prevent terrorism. However, the machine could predict acts of violence by and against ordinary people, too, and that's where Reese and Finch came in – and eventually their larger team, some of whom needed redemption themselves: reformed dirty cop Lionel Fusco (Kevin Chapman), reformed sociopathic killer and hacker Root/Samantha Groves (Amy Acker), and even mob boss Carl Elias (Enrico Colantoni).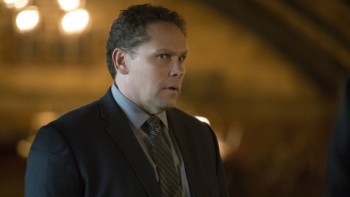 Fusco, for instance, got sucked into corruption because he was loyal to some bad cops who helped him out during a difficult time. During the show's pilot episode, Fusco is taking a captured Reese to Oyster Bay to execute him and hide the body. But Reese notices that Fusco's heart isn't really in the bad stuff. That's why he lets Fusco live when he escapes, and enlists the detective to be his inside man with the police department. As the story progresses, Fusco becomes invested in helping other people and fulfilling his vow as a cop to "protect and serve." By actually doing good, Fusco rediscovered the best parts of himself. While it's true that Fusco was often used for comic relief, Kevin Chapman always managed to infuse the role with an underlying current of pathos and humanity that made him a three-dimensional character.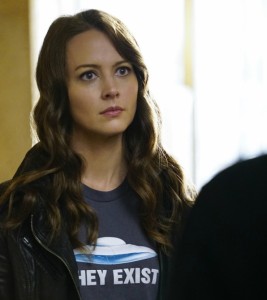 Amy Acker's Root, on the other hand, began the series as a full-fledged villain. When she kidnaps Finch to get at the Machine, she tells him, "One day, I realized all the dumb, selfish things people do… it's not our fault. No one designed us. We're just an accident, Harold. We're just bad code. But the thing you built… It's perfect. Rational. Beautiful. By design."
Yes, Root was nihilism embodied.
But then she came to a fork in the road. By being exposed to Finch's machine, which had built in moral parameters, Root became more moral herself. She often referred to the Machine as a "god," and that is how she related to it. She submitted herself to its will – and its will, coupled by her eventual inclusion in Team Machine (as Finch and Reese's team came to be known by fans), turned her into a better person who was willing to risk her life for the people she once considered nothing but "bad code."
In fact, it was her selflessness that led to her death, taking a bullet meant for Finch. Root died a hero. As Reese and Fusco said at her gravesite:
Fusco: I really admired her. Don't get me wrong, she was crazy as a clown. But she had conviction. She gave this fight everything she had.

Reese: We could count on her to protect our lives with her own. That's exactly what she did.

Fusco: Rest in peace, Cocoa Puffs. Lord knows you deserve it.
In addition, the Machine, now using Root's voice, comments to Finch, "Samantha Groves was special. She was capable of terrible things, but she chose to do good. Well, ever since she found you at least."
Again, the power of a positive influence – of having people who genuinely care about you and involve you in a noble pursuit – comes into play.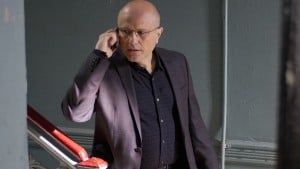 "Person of Interest's" recurring villain, the quietly charismatic mob boss Elias, never quite made it to full hero status, but his exposure to Reese and Finch also produced some positive change in him. While he began the series willing to sacrifice the life of almost anyone who got in his way, including the families of cops on his payroll, he seemed a little less inclined to accept collateral damage in mob wars as time went on. And in the end, he also sacrificed his life to help Finch, leaving at least a few extra points of light amidst the darkness in his soul.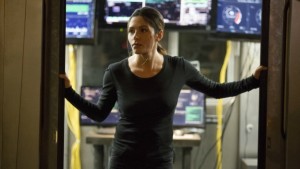 Redemption on "Person of Interest" wasn't limited to the villains, though, but also the heroes. Sarah Shahi's Sameen Shaw was a government assassin until she discovered the government was lying to her about the people she killed being actual threats to national security. She knew she had killed innocents, albeit unintentionally, so joining Reese and Finch's crusade gave her the chance to make amends for her sins.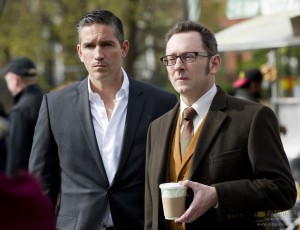 Reese's backstory is similar. A former black ops CIA operative, he was betrayed and left for dead by the government he swore to protect. In addition, he returned home only to discover that the love of his life had been killed. As he says, "When you find that one person who connects you to the world, you become someone different, someone better. When that person is taken from you, what do you become then?"
Reese was lost, a man without purpose. Until Finch came into his life and offered him one. And it made all the difference.
Finch was on his own quest for redemption after realizing that the people in the government now in charge of his machine weren't the honest brokers they purported to be. He lost his best friend Nathan because these people wanted to kill anyone who knew about the Machine's existence. Then, Finch was presumed dead himself – and he let the world believe it.
Unlike Reese, the love of Finch's life, Grace, remained alive and well, but he had to let her believe he was dead in order to save her from being killed. Finch gave up his personal happiness to surrender his life to a higher purpose, to save the ordinary people the government considered "irrelevant."
As a result of their partnership – and eventual friendship – Reese and Finch facilitated each others' redemption by joining forces for a common cause, a higher purpose. And that friendship can't be underestimated. Reese had been taught to eschew any kind of human relationships while working for the CIA, and that loneliness took a toll on his psyche. His connection with Finch, and then Carter, Fusco, Shaw and Root gave him the family he never had. Even more, in each other, they all gained the families that were absent from their lives.
And while it might seem odd to attribute a respect for human life to a show where so many people got shot and often killed, this idea that no human being is irrelevant stems from the statement in Genesis that all men and women are made in the image and likeness of God. Finch, Reese, and company, therefore, usually only killed when they absolutely had to during battle. (Plenty of bad guys wound up with bullets in their knee caps, though.)
That brings us to last night's series finale, which wrapped up the battle between Team Machine and Samaritan, the competing artificial intelligence willing to enslave the world (more about that here). From the beginning, the differences between Samaritan and the Machine were evident.
Like most villains, Samaritan and its acolytes were willing to sacrifice other people to achieve their goals. Reese, Finch, and the rest of Team Machine – like all true heroes – were willing to sacrifice themselves in service to the greater good.
SERIES FINALE SPOILER WARNING
The finale, titled "return 0," (written by executive producers Jonathan Nolan and Denise Thé) included the requisite action scenes about defeating Samaritan once and for all – and even plenty of humor, such as Fusco saying "Great, I can kiss my pension goodbye!" after Reese puts the police chief in a sleeper hold. But what made the episode special and poignant and bittersweet was the character moments.
There was the usually emotionless Shaw receiving a message from beyond the grave from Root as the Machine's voice telling her she's not as flawed as she thinks she is. There was also what turned out to be the final goodbye between Reese and Fusco, who earlier had told him, "Because of you, I'm a better man."
Before Finch and Reese leave on their mission, Reese tells Fusco, "Try not to die" – which is his restrained, brotherly way of telling him he cares about him. Fusco responds, "Yeah, I love you, too." It was comical yet had deep meaning.
The longest bond on the show, though, was between Finch and Reese – and that got the attention it deserved. Finch, who's fighting off a gunshot wound himself, is determined to go on a suicide mission to destroy Samaritan and he tries to keep Reese out of it because he's got the deaths of enough friends on his conscience. Before parting, Finch tells Reese that when he hired him, he had no idea he would become such a good friend.
That seemed to be the final goodbye between the two men, but then the tables turned. It's revealed that Reese programmed the Machine to mislead Finch if he ever became willing to sacrifice his own life for the cause. The Machine would help Reese be the one who faces death instead.
When that moment plays out on two Manhattan rooftops, it's quite the gut punch for Finch and viewers. Caviezel and Emerson shine in this poignant, Emmy-worthy exchange, that no doubt left longtime fans misty eyed if not outright crying. Finch is heartbroken that Reese is giving up his life in his stead.
Finch: Mr. Reese. John, this wasn't supposed to be the way.

Reese: Sure it is. This is what I do, remember? When you came to me, you gave me a job, a purpose At first I thought, 'I've been trying to save the world for so long, saving one life at a time seemed a bit anti-climactic.' Then I realized that sometimes one life – if it's the right life – is enough.
Caviezel's performance combined the toughness of John Wayne with the heart and humanity of Jimmy Stewart. He faces death not with sadness, anger or regret, but with purpose, confidence, and even a little bit of joy. He's embodying Jesus in John 15:13 saying, "No one has greater love than this, to lay down one's life for one's friends" – as well as Luke 9:24, "For whoever wishes to save his life will lose it, but whoever loses his life for my sake will save it."
The entire sequence is both beautiful and emotionally devastating. And it leads into a callback to something a more cynical Reese said in season one: "In the end, we're all alone. And no one's coming to save you."
The Machine, again speaking in Root's voice, reminds Finch of this idea that "everybody dies alone." But then she remembers something a police officer added to that statement: "Sure, everyone dies alone. But if you mean something to someone, if you helped someone or loved someone, if even a single person remembers you, then maybe, you never really die at all."
This reminded me of something "Love and Salt" co-author Amy Andrews said during an interview a few years ago: "Pope Benedict has this beautiful statement where he says that we colonize each others' souls. Each of us has a colony in our loved ones' souls. I love that idea that we actually live in each other."
In that sense, Reese lives on despite his heroic sacrifice. (And Jim Caviezel cements his reputation as a quintessential action hero who can bring strength, quiet depth, and even humor to his roles.)
Since Jonathan Nolan, a POI executive producer and showrunner, wrote the movie "The Dark Knight Rises," I was hoping he would echo that film's ending in which the hero is presumed dead, but actually alive and living in France. While Reese's fate didn't play out that way, Finch's does. He accepts the gift of life his friend gave him and literally returns to Grace, the woman who is the love of his life and now living in Italy.
And despite Shaw being shot in the arm and Fusco getting knifed in the gut, they survive as well to fight another day. And the Machine, which got taken down by the same virus that destroyed Samaritan, had a backup plan for itself so its story will continue as well.
Over five seasons, "Person of Interest" took viewers into some dark places in human nature, but also revealed the light and redemption that can be found when we make the right choices. That's a great legacy for any TV series, and I commend the writers, cast and crew for all their memorable work.
So, while the show and characters are done, here's a happier behind-the-scenes image from CBS.com to bid POI a fond farewell.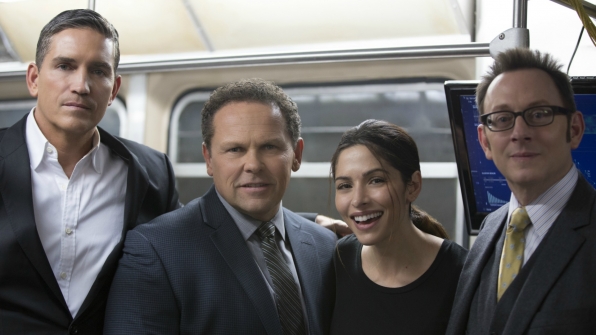 (All photos property of CBS/WarnerBros.)
Stay in touch! Like The Christophers on Facebook: