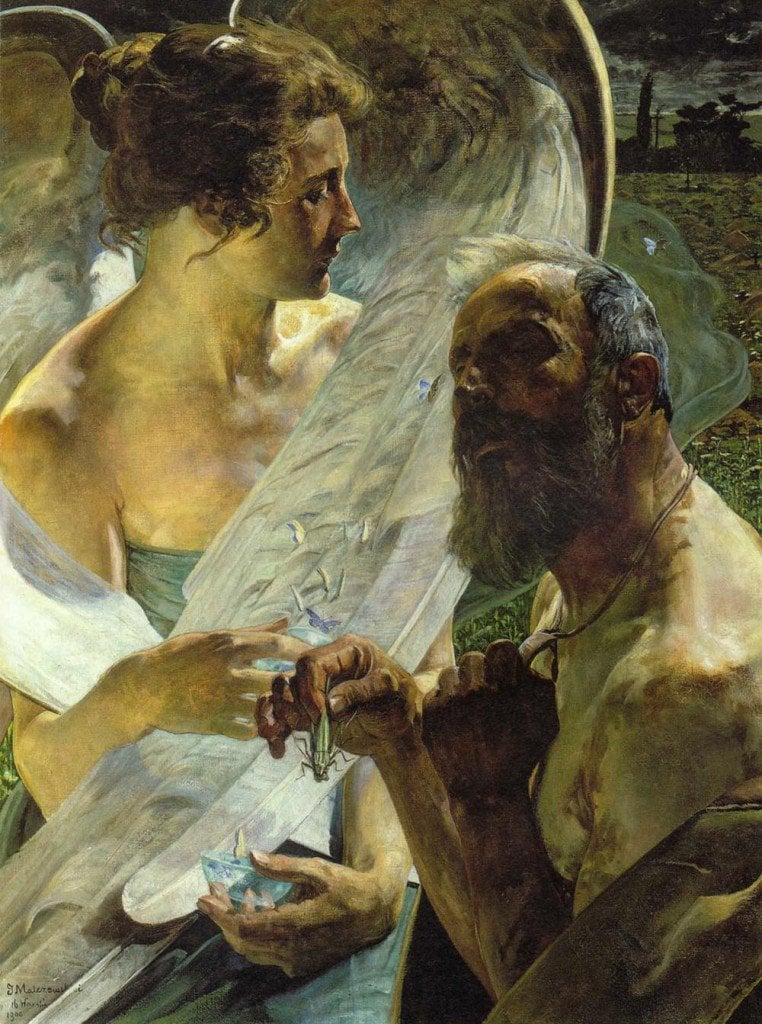 "Christ is risen." Whoever believes that
Should not behave as we do,
Who have lost the up, the down, the right, the left, heavens, abysses,

And try somehow to muddle on, in cars, in beds,
Men clutching at women, women clutching at men,
Falling, rising, putting coffee on the table,
Buttering bread, for here's another day.

And another year. Time to exchange presents.
Christmas trees aglow, music,
All of us, Presbyterians, Lutherans, Catholics,
Like to sit in the pew, sing with others,
Give thanks for being here together still,
For the gift of echoing the Word, now and in all ages.

We rejoice at having been spared the misfortune
Of countries where, as we read, the enslaved
Kneel before the idol of the State, live and die with its name
On their lips, not knowing they're enslaved.
However that may be, The Book is always with us,
And in it, miraculous signs, counsels, orders.
Unhygenic, it's true, and contrary to common sense,
But they exist and that's enough on the mute earth.
It's as if a fire warmed us in a cave,
While outside the golden rain of stars is motionless.
Theologians are silent. And philosophers
Don't even dare ask: "What is truth?"
And so, after the great wars, undecided,
With almost good will but not quite,
We plod on with hope. And now let everyone
Confess to himself. "Has he risen?" "I don't know."
Czeslaw Milosz, "Six Lectures in Verse, Lecture V," Selected and Last Poems, p. 208-209.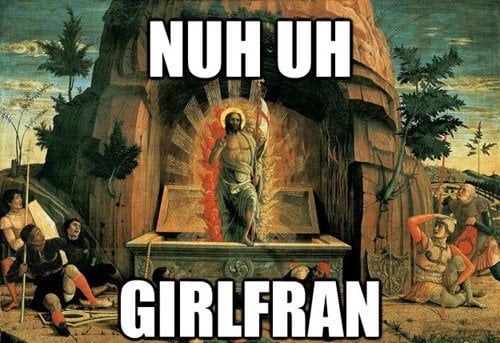 For poetic meditations related to Easter Saturday look here and here.