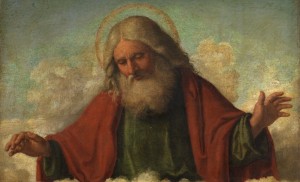 I think I first heard about the poet Anne Carson in Minding the Modern (read Part 1 and Part 2 of my interview with the author) where Eros the Bittersweet (listed by the Modern Library as one of the TOP100 non-fiction books of all time) is mentioned.
Since then I found out Carson also wrote a book of poetry dedicated to theological reflection. But the Amazon reviews for Glass, Irony, and God, have been lukewarm at best or perhaps bittersweet? Some of the reviewers were especially down on her theology.
However, Carson's interview for The Paris Review's "The Art of Poetry" also starts off with a kind of lukewarm theology of "I'm Catholic because I was born Catholic," but then goes into something much deeper.
Take a look:
INTERVIEWER
Do you think of yourself as having a relationship with God?

CARSON
No. But that's not bad. I think in the last few years since I've been working on this opera and reading a lot of mystics, especially Simone Weil [in Gravity and Grace], I've come to understand that the best one can hope for as a human is to have a relationship with that emptiness where God would be if God were available, but God isn't. So, sad fact, but get used to it, because nothing else is going to happen.

He's not available because he chooses to remove himself or he's not available because he doesn't exist?

CARSON
Neither. He's not available because he's not a being of a kind that would fit into our availability. "Not knowable" as the mystics would say. And knowing is what a worshipper wants to get from God, the sense of being in an exchange of knowledge, knowing and being known. It's what anybody wants from any relationship of love and the relationship with God is supposed to be one of love. But I don't think any kind of knowing is ever going to materialize between humans and gods.

INTERVIEWER
Is it stymied because of the nature of the beast?

CARSON
Yes, because of the difference of the two orders. If God were knowable, why would we believe in him?
INTERVIEWER
The way God's knowability is presented in this excerpt, of course, related to the "negative certainties" covered in yesterday's post on Jean-Luc Marion and the Polish poet Julia Hartwig.
It should also be added that God is the very condition of knowability and intelligibility therefore it is a category mistake to place him upon the same footing, to reduce him to, all the other elements of reality whose existence depends upon God sustaining it in existence! Jean-Luc Marion covered this quite well in his early work God Without Being.
Simone Weil, a thinker seminal not only for Marion, but for all of postwar French philosophy, gets across some of the separation at issue here with the following in Gravity and Grace her pensees:
Two prisoners whose cells adjoin communicate with each other by knocking on the wall. The wall is the thing which separates them but is also their means of communication. It is the same with us and God. Every separation is a link.
God is not available, at least not in the same way as everyday objects or human persons are.