This discovery is a reminder that our picture of Russian religiousness should not be narrowly focused on Russian Orthodoxy. As I've argued elsewhere, Russia is a religiously diverse country where Orthodoxy is not as strong as it might seem to Westerners.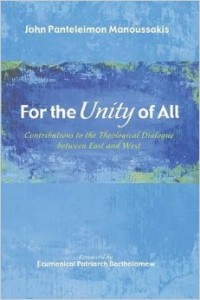 Overall, these sorts of ecclesiastical rifts in the East show how facetious their critiques of Western schismatism are. However, it is very encouraging to see books like For the Unity of All not papering over these difficulties. This is something that Westerners can learn from as they head forward in their dialogue with "The East" and with fractions among themselves.
I feel oddly reassured dealing with my own grave economic mess when I see the greater messes of venerable institutions.
In other, even more tangentially related news, a German homeopathy conference ended in chaos after delegates took hallucinogenic drugs: