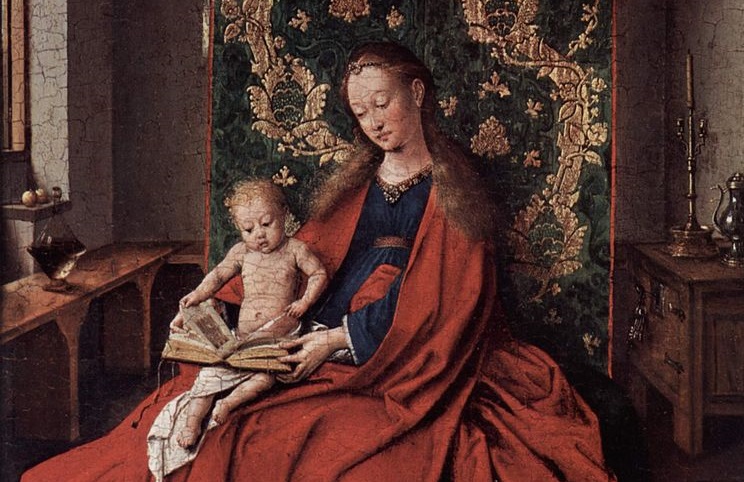 The year is nearly done, kaput, fin and therefore it is time to take stock (& wipf?) of my reading this annus.
Part of the fun consists in figuring out my reading habits for the year. Part of the torture consists in limiting myself to only ten books. Part of the arbitrariness consists in devising categories that will help me limit myself and figure out my reading habits.
The following are the categories I've chosen out of my hat-less head: theology, philosophy, history, science, and other.
I'll leave it to you to thoroughly psychoanalyze what all of these books have in common, or what they say about me.
To me they reflect an abiding concern with tradition that goes beyond the Renaissance and Trent: Jewish origins, the Christian middle ages, ancient thinking, modern science, and engagement with the cultures of the East.
What can I say? I'm a sucker for the diversity of tradition.
Stay tuned for my belles-lettres list. Coming soon.
These books weren't necessarily published in 2015, but many, if not most, were.
THEOLOGY: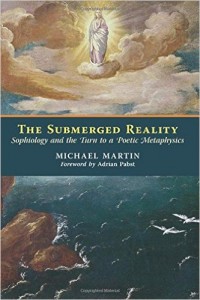 1. The Submerged Reality: Sophiology and the Turn to a Poetic Metaphysics by Michael Martin
In The Submerged Reality Michael Martin challenges us to reimagine theology, philosophy, and poetics through the lens of sophiology. Sophiology, as this book shows, is not a rogue theology, but a way of perceiving that which shines through the cosmos: a way that can return metaphysics to postmodern thought and facilitate a (re)union of religion, science, and art.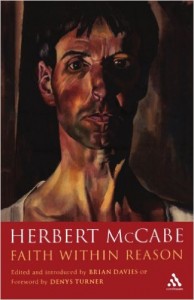 2. Faith Within Reason by Herbert McCabe, OP
Is it possible to think about religious beliefs philosophically? Should religious beliefs be viewed as a flight from reason or as capable of rational support? Can theologians learn from philosophers? Can philosophers learn from theologians? Is it possible to be both a good Christian and a good thinker? Can there be such a thing as reasonable faith? Faith Within Reason is chiefly concerned with these questions and others related to them. A collection of previously unpublished papers written by the late Herbert McCabe O.P., it examines the nature of religious belief, especially belief in God, with an eye on both theological and philosophical arguments. Some thinkers have sought to drive a wedge between philosophy and theology. Like Thomas Aquinas, whose writings he especially admired, McCabe seeks to show how the two can be systematically connected. Some religious truths, he argues, may defy our understanding. But this does not mean that they cannot be reasonably discussed.
PHILOSOPHY: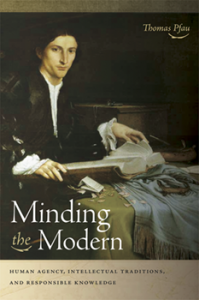 3. Minding the Modern by Thomas Pfau
In this brilliant study, Thomas Pfau argues that the loss of foundational concepts in classical and medieval Aristotelian philosophy caused a fateful separation between reason and will in European thought. Pfau traces the evolution and eventual deterioration of key concepts of human agency—will, person, judgment, action—from antiquity through Scholasticism and on to eighteenth-century moral theory and its critical revision in the works of Samuel Taylor Coleridge. Minding the Modern features extended critical discussions of Aristotle, Gnosticism, Augustine, Aquinas, Ockham, Hobbes, Shaftesbury, Mandeville, Hutcheson, Hume, Adam Smith, and Coleridge, this study contends that humanistic concepts they seek to elucidate acquire meaning and significance only inasmuch as we are prepared positively to engage (rather than historicize) their previous usages.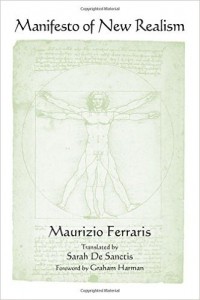 4. Manifesto of New Realism by Maurizio Ferraris
Philosophical realism has taken a number of different forms, each applied to different topics and set against different forms of idealism and subjectivism. Maurizio Ferraris's Manifesto of New Realism takes aim at postmodernism and hermeneutics, arguing against their emphasis on reality as constructed and interpreted. While acknowledging the value of these criticisms of traditional, dogmatic realism, Ferraris insists that the insights of postmodernism have reached a dead end. Calling for the discipline to turn its focus back to truth and the external world, Ferraris's manifesto—which sparked lively debate in Italy and beyond—offers a wiser realism with social and political relevance.

In the new atmosphere of Anglophone continental thought, realism is not just a viable option but is arguably home to the most promising innovations of our time. Ferraris will serve as a welcome new influence.
HISTORY: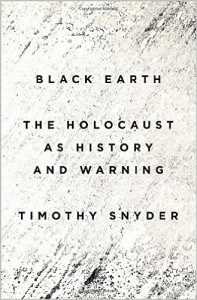 5. Black Earth: The Holocaust as History and Warning by Timothy Snyder
By overlooking the lessons of the Holocaust, Snyder concludes, we have misunderstood modernity and endangered the future. The early twenty-first century is coming to resemble the early twentieth, as growing preoccupations with food and water accompany ideological challenges to global order. Our world is closer to Hitler's than we like to admit, and saving it requires us to see the Holocaust as it was — and ourselves as we are. Groundbreaking, authoritative, and utterly absorbing, Black Earth reveals a Holocaust that is not only history but warning.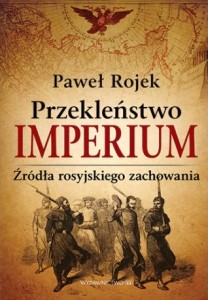 6. Przekleństwo imperium. Źródła rosyjskiego zachowania by Paweł Rojek
Where is Russia heading? What's its true face? Are recent Russian geopolitical moves a threat to European and world security? Paweł Rojek uses a wide variety of primary and secondary sources, Russian and Western, to describe the face of today's Russia, that is, what both its rulers and the people on the street think of the future destiny of their country. He comes to the conclusion that, under Putin, Russia is an inward looking country not looking to make endless war like the United States. The book is only available in Polish. Interested publishers should contact me about translating it.
SCIENCE: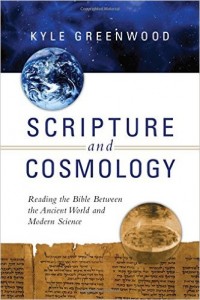 7. Scripture and Cosmology: Reading the Bible Between the Ancient World and Modern Science by Kyle Greenwood
Christians often claim to hold a biblical worldview. But what about a biblical cosmos view? From the beginning of Genesis we encounter a vaulted dome above the earth, a "firmament," like the ceiling of a planetarium. Elsewhere we read of the earth sitting on pillars. What does the dome of heaven have to do with deep space? Even when the biblical language is clearly poetic, it seems to be funded by a very different understanding of how the cosmos is put together. As Kyle Greenwood shows, the language of the Bible is also that of the ancient Near Eastern palace, temple and hearth. There was no other way of thinking or speaking of earth and sky or the sun, moon and stars. But when the psalmist looked at the heavens, the delicate fingerwork of God, it evoked wonder. Even today it is astronomy and cosmology that invoke our awe and point toward the depths of divine mystery. Greenwood helps us see how the best Christian thinkers have viewed the cosmos in light of Scripture―and grappled with new understandings as science has advanced from Aristotle to Copernicus to Galileo and the galaxies of deep space. It's a compelling story that both illuminates the text of Scripture and helps us find our own place in the tradition of faithful Christian thinking and interpretation.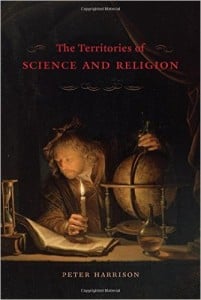 8. The Territories of Science and Religion by Peter Harrison
Harrison dismantles what we think we know about the two categories, then puts it all back together again in a provocative, productive new way. By tracing the history of these concepts for the first time in parallel, he illuminates alternative boundaries and little-known relations between them—thereby making it possible for us to learn from their true history, and see other possible ways that scientific study and the religious life might relate to, influence, and mutually enrich each other. A tour de force by a distinguished scholar working at the height of his powers, The Territories of Science and Religion promises to forever alter the way we think about these fundamental pillars of human life and experience.
OTHER: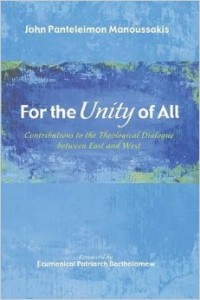 9. For the Unity of All: Contributions to the Theological Dialogue between East and West by John Panteleimon Manoussakis
For the Unity of All offers significant and new contributions for the furthering of dialogue and the path to unity between East and West. In this excellent example of ecumenical theology, the author utilizes the resources of contemporary philosophy in an effort to shed some new light on centuries-old debates that perpetuate the division between the Christian churches of the Orient and Occident.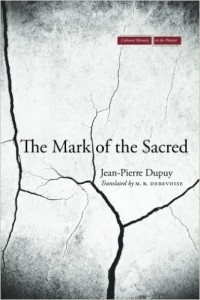 10. The Mark of the Sacred by Jean-Pierre Dupuy
Jean-Pierre Dupuy, prophet of what he calls "enlightened doomsaying," has long warned that modern society is on a path to self-destruction. In this book, he pleads for a subversion of this crisis from within, arguing that it is our lopsided view of religion and reason that has set us on this course. In denial of our sacred origins and hubristically convinced of the powers of human reason, we cease to know our own limits: our disenchanted world leaves us defenseless against a headlong rush into the abyss of global warming, nuclear holocaust, and the other catastrophes that loom on our horizon. Reviving the religious anthropology of Max Weber, Emile Durkheim, and Marcel Mauss and in dialogue with the work of René Girard, Dupuy shows that we must remember the world's sacredness in order to keep human violence in check. A metaphysical and theological detective, he tracks the sacred in the very fields where human reason considers itself most free from everything it judges irrational: science, technology, economics, political and strategic thought.
BONUS: Books I regret not finishing this year . . .
a. Negative Certainties by Jean-Luc Marion,
b. The Trinity: How Not to be a Heretic by Stephen Bullivant,
c. Enlightenment and Catholicism in Europe by Ulrich Lehner (ed.),
d. Hope Without Optimism by Terry Eagleton,
e. Marcion and Prometheus: Balthasar Against the Expulsion of Jewish Origins from Modern Religious Dialogue by Anthony Sciglitano
f. The Flame of Eternity: An Interpretation of Nietzsche's Thought by Krzysztof Michalski
g. Befriending Silence by Carl McColman
h. The End of Sacrifice: Religious Transformations in Late Antiquity by Guy G. Strousma
i. Of God and Man by Zygmunt Bauman
j. Pagans: The End of Traditional Religion and the Rise of Christianity by James O'Donnell
I don't think I could include Sam Rocha's Folk Phenomenology in good conscience, because I helped edit the transcript.
I hope that you will come away with more than one pound of books from this list. If you read them all, then you're liable to gain much more than a pound of flesh. You wont regret it.
Consider torturing your friends by giving them the books above as Christmas gifts.
If you need more torture devices then don't miss Thomas Pfau's list of the TOP11 Most Important Critiques of Modernity.