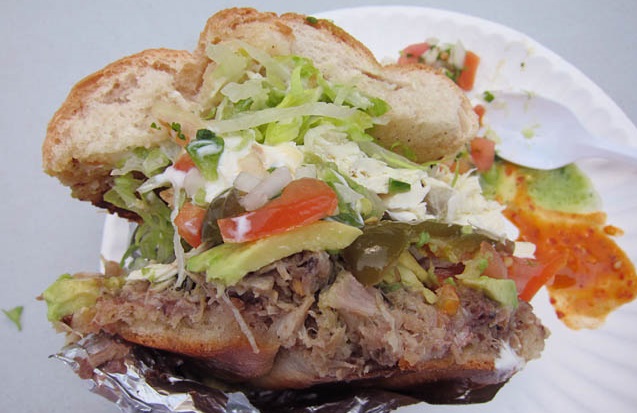 At a local deli I fell in love with a sandwich. This was a normal sandwich, panini-pressed, with a love letter inside.
Here are the dijon-stained contents of that letter:
My poor dear,

Make me a sandwich! I am not hungry for food. I only want to become a layered delicacy. Make me flat and full, but not too full, with the light touch of your dull knife.

I know we are mortals, but I want to be bitten and chewed, washed down with coke or other acidic drink. This is no allegory; I want to have a crust, burnt with edgy grilled crisps. So make me a sandwich, my dear. I know you'll miss me, and I'll miss you too, but this is my last will and new testament.

I appreciate your loving care and warm plastic wrap. I will never forget you, and feel bad to leave with such strong demands.

Yours truly,
Sam Rocha is Assistant Professor of Philosophy of Education at the University of British Columbia. He is author of A Primer for the Philosophy and Education (Cascade Books, 2014) and the recently released Folk Phenomenology (Pickwick Publications, 2015).
The author claims this post is about kenosis, which is something you can read about here.