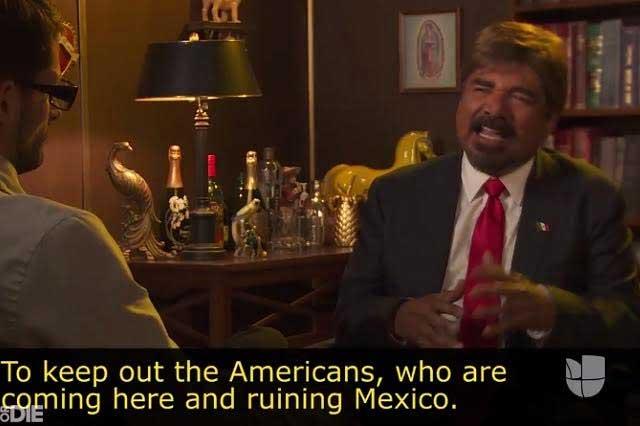 Donaldo Trumpez promises to build a wall to keep Americans out.
He says he's tired of seeing the following abused: Mexican law, illicit drugs, alcohol, women, and good taste (SEE VIDEO BELOW).
Can you really blame the Mexicans for wanting to keep the Yankees out?
It seems the pope will politically (Jesuitically?) resist Trumpez's proposed policies by crossing the Mexican border into the United States later this month.
The Curia claims it will be a show of solidarity with the oppressed American masses who've been abused by corrupt Republican and Democratic politics for over a hundred years. LORD, have mercy.