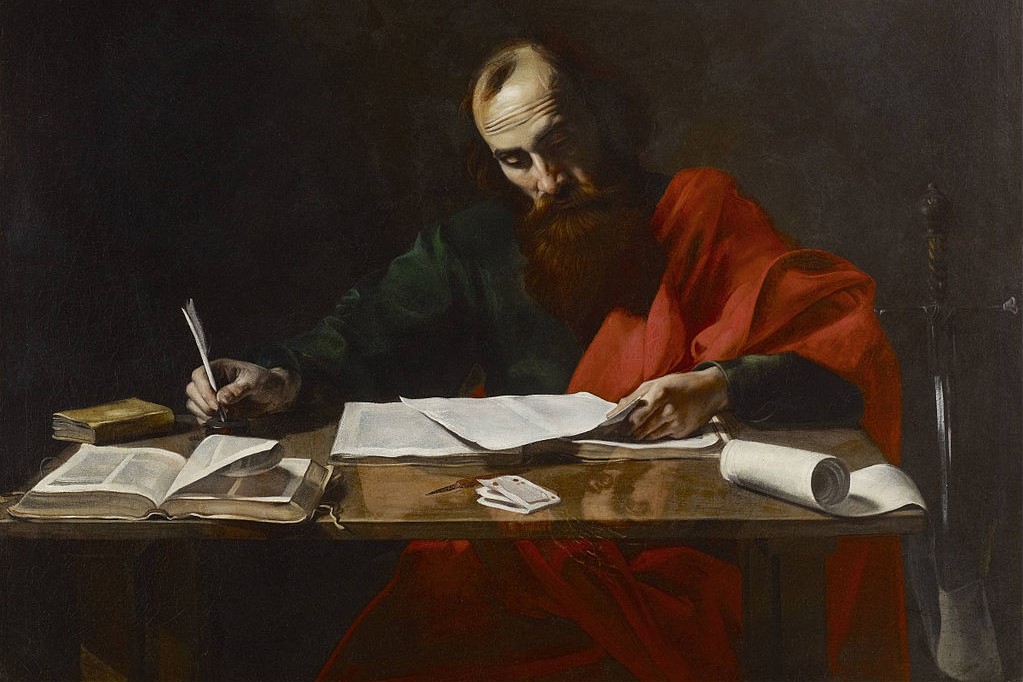 Today's second reading is 1 Cor 1:10-13, 17:
I urge you, brothers and sisters, in the name of our Lord Jesus Christ,
that all of you agree in what you say,
and that there be no divisions among you,
but that you be united in the same mind and in the same purpose.
For it has been reported to me about you, my brothers and sisters,
by Chloe's people, that there are rivalries among you.
I mean that each of you is saying,
"I belong to Paul," or "I belong to Apollos,"
or "I belong to Cephas," or "I belong to Christ."
Is Christ divided?
Was Paul crucified for you?
Or were you baptized in the name of Paul?
For Christ did not send me to baptize but to preach the gospel,
and not with the wisdom of human eloquence,
so that the cross of Christ might not be emptied of its meaning.
Lesser known is 1 Cath 1, but it is also worth pondering:
My brothers and sisters, some from Chloe's household have informed me that there are quarrels among you. What I mean is this: One of you says, "I follow Cardinal Burke"; another, "I follow Walter Kasper"; another, "I follow Pope Francis"; still another, "I only follow Christ."

Is Christ divided? Was Benedict XVI crucified for you? Were you baptized in the name of JP2? I thank God that I did not baptize any of you except Crispus and Gaius, so no one can say that you were baptized in my name.

For Christ did not send me to baptize, but to preach the gospel—not with wisdom and eloquence, lest the cross of Christ be emptied of its power. [This variation was mostly written by Jean-Francois Garneau, a brilliant writer]
It seems to me that all the Women's March missed this Pauline message when it excluded a group that comprises more than half of American women.
If you want to read more on what Paul has to offer contemporary Catholics see: Fr. Stanislas Breton's A Radical Philosophy of St. Paul, John Barclay's Paul and the Gift, and von Balthasar's Paul Struggles with His Congregation.
By the way, speaking of Gaius:
For more research on St. Paul see: He Emptied Himself: A Kenosis Reading List
Consider making a donation to this blog through the donation button on the upper right side of its homepage. Many thanks to all the souls who have already done so, or plan to do so in the future.
Stay in touch! Like Cosmos the in Lost on Facebook: