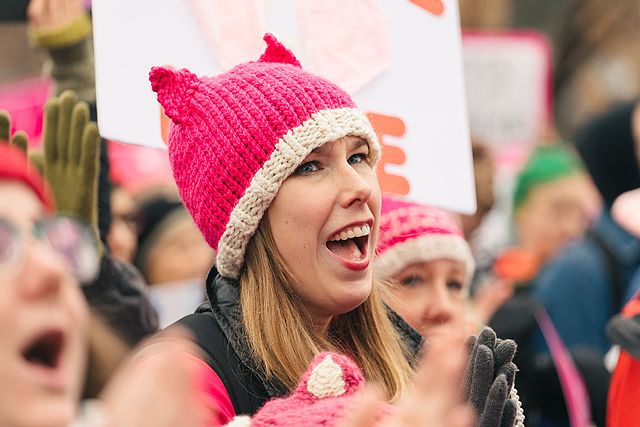 The Women's March protest has me thinking about protest movements . . . if only because several folks skipped out on my son's birthday party to attend the Seattle march, a few others were a bit late.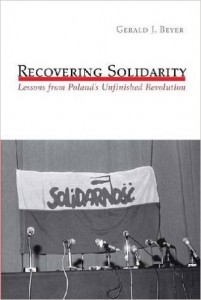 Protest movements frequently use the slogan of "Solidarity." Solidarity is measured the quantity of people attending the marches, rather than by the quality of their interactions. This choice of words cannot but remind me of the Polish context of the word. I once even translated a piece explaining why Solidarity collapsed so quickly for Thinking in Values ("Solidarity as Church" by Dariusz Karlowicz).
I suspect that the Women's March will have the same short-term effect as the Occupy Movement, the Arab Spring, Femen, the Greenpeace protests, Global Warming resistances, the Pro-Life Movement, and any number of such movements that have had their moment in the limelight only to fall into irrelevancy in ever-shorter cycles. Almost by design, success spells the end of these single-issue movements; the same goes for lack thereof.
I include the Polish Solidarity movement in this group, along with many other Eastern European opposition movements, which have totally disappeared without too many Western commentators ever really noticing it. I still get people who come up to me and say "Solidarity" and expect me to jump for joy, or those who say Walesa is a hypocrite as if that's some sort of news.
If protests are so ineffective, then why is it that protest movements are so popular? Here's what Alasdair MacIntyre says in his widely-discussed After Virtue:
It is easy also to understand why protest becomes a distinctive moral feature of the modern age and why indignation is a predominant modern emotion. 'To protest' and its Latin predecessors and French cognates are originally as often or more often positive as negative; to protest was once to bear witness to something and only as consequence of that allegiance to bear witness against something else.
He continues in the same book (part of my TOP11 critiques of modernity booklist) to go on and explain why these movements are so ineffective:
But protest is now almost entirely that negative phenomenon which characteristically occurs as a reaction to the alleged invasion of someone's rights in the name of someone else's utility. The self-assertive shrillness of protest arises because the facts of incommensurability ensure that protestors can never win an argument; the indignant self-righteousness of protest arises because the facts of incommensurability ensure equally that the protestors can never lose an argument either. Hence the utterance of protest is characteristically addressed to those who already share the protestors' premise. The effects of incommensurability ensure that protestors rarely have anyone else to talk to but themselves. This is not to say that protest cannot be effective; it is to say that it cannot be rationally effective and that its dominant modes of expression give evidence of a certain perhaps unconscious awareness of this.
I should add that they tend to be minimally effective because they are not rationally effective. Since the protesters tend to talk to themselves about either nebulous notions unrelated to any concrete political agenda, or, about a single cause divorced from a program that rationally embraces dialogue across a series of interconnected issues.
The Civil Rights Movement of the 60's differs from the movements I've mentioned above, and the ones MacIntyre describes, because it worked from an assumption that there was a common language that everyone could communicate in (frequently biblical), unlike the incommunicability assumed by most recent identity politics movements. It also had a much more robust and far-reaching and goal-oriented organizational structure that became further institutionalized by enshrining its imperatives by the nation-state. I do believe that the global warming movement is the only one, out of the ones listed above, with the potential to communicate the common good in such a way.
Another book from the list—The Consequences of Modernity–by Anthony Giddens, has some really interesting things to say about how the modern world has disrupted the connection between time and place.
I'm still reading it, but suffice it to say that it be the case that we're stuck with protest movements, because local action is no longer possible as such because there is no such thing as "the local" anymore. It is highly probably that we are nomads in a liquid modernity.
If true, that might be a sword through the heart of a third-way like Distributism, which might not be possible, except for under-modernized regions.
The new Adam Curtis documentary Hypernormalisation is also, among other things, an analysis of why protest movements have proven so ineffective. His more left-leaning analysis converges with After Virtue by criticizing protest-emotivism. Curtis also focuses upon the general unwillingness of those who govern to admit they are exercising power. He has this in common with another Catholic thinker, Jean-Pierre Dupuy, whose Economy and the Future: A Crisis of Faith is all about the paradox of governing elites who don't want to exercise power openly and hide behind economic expertise.
You will want to take a look at TOP11 critiques of modernity.
Consider making a donation to this blog through the donation button on the upper right side of its homepage. Many thanks to all the souls who have already done so, or plan to do so in the future.
Stay in touch! Like Cosmos the in Lost on Facebook: