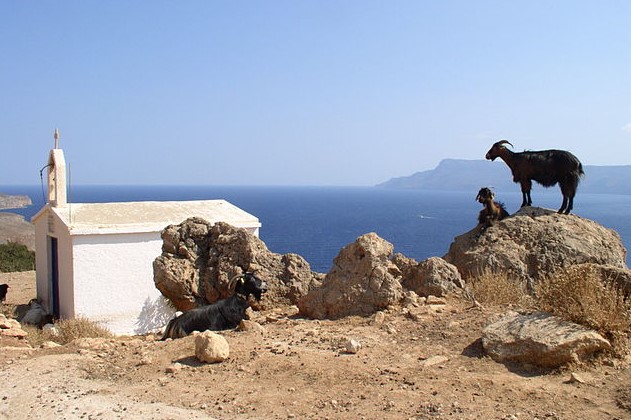 René Girard was one of the most important thinkers of the 20th century. Catholics tend to get so caught up in their narratives of decline that they don't realize he was one of them.
We have a bit of a scoop here in this post, because Girard's memorial resolution still hasn't been published on Stanford's memorial resolution website.
The memorial resolution was delivered by Robert Harrison (known for my favorite podcast Entitled Opinions), and written by him and Girard's biographer Cynthia Haven.
Don't miss my interview with Cynthia Haven here.
What follows below is the memorial resolution, which was delivered yesterday:
French theorist and literary critic René Girard, one of the leading thinkers of our era, died at his Stanford home on Nov. 4, 2015 at the age of 91.
The president of France, François Hollande, said in a statement on Girard's death: "He was a compelling and passionate intellectual, a scholar of unbounded curiosity, a brilliant theorist and foundational spirit, a teacher and researcher with an uncommon love for going against the tide. René Girard was a free man and a humanist whose work has made its mark on the history of ideas."
Girard had been a member of the Académie Française since 2005 and, at his induction, was dubbed "the new Darwin of the human sciences" by fellow immortel Michel Serres, also a professor at Stanford.
Girard was Stanford's inaugural Andrew B. Hammond Professor in French Language, Literature, and Civilization from 1981-1995. He was a member of the Department of French Department as well as the Department of Comparative Literature, as well as a thinker who carved his path with courage, boldness and tenacity.
René Girard, who began his career as a literary theorist, was fascinated by everything human: history, anthropology, sociology, philosophy, religion, psychology and theology, all of which figured in a body of work that carved a bold theoretical path through the humanities with special courage and tenacity.
In particular, Girard was interested in the causes of human conflict and the role that imitation played in engendering violence. Our desires, he wrote, are not our own; we want what others want. It is "mimetic desire," as he called it, which leads to rivalry and violence. He argued that conflict was not caused by our differences, but rather by our sameness. Individuals and societies offload blame and culpability onto an outsider, a scapegoat, whose elimination reconciles antagonists and restores unity.
René Noël Théophile Girard was born in Avignon on Christmas Day, 1923. His father was curator of Avignon's Musée Calvet and later the city's Palais des Papes, France's biggest medieval fortress and the pontifical residence during the Avignon papacy. Girard followed in his footsteps at l'École des Chartes, a training ground for archivists and librarians, with a dissertation on marriage and private life in 15th-century Avignon. He graduated as an archiviste-paléographe in 1947.
In the summer of 1947, he and a friend organized an exhibition of paintings at the Palais des Papes, under the guidance of Paris art impresario Christian Zervos. Girard rubbed elbows with Picasso, Matisse, Braque and other luminaries. French actor and director Jean Vilar founded the theater component of the festival, which became the celebrated annual Avignon Festival.
Girard left a few weeks later for Indiana University in Bloomington, perhaps the single most important decision of his life, to launch his academic career. He received his PhD in 1950 with a dissertation on "American Opinion on France, 1940-43."
At Johns Hopkins University, Girard was one of the organizers for the 1966 conference that introduced French theory and structuralism to America. Lucien Goldmann, Roland Barthes, Jacques Lacan and Jacques Derrida also participated in the standing-room-only event . . .