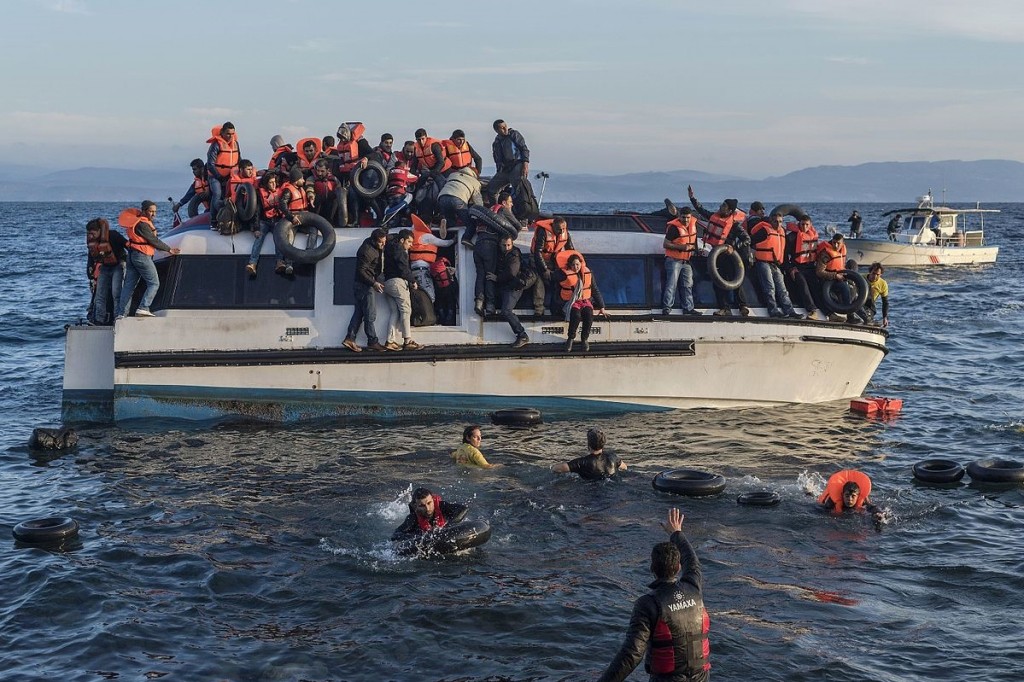 There goes Pope Francis again, speaking off the record about news events off-the-cuff. He's compared the refugee crisis to the Holocaust. Yet another group is asking him to apologize for offending them. Why can't we keep religion out of current events and politics?  Why can't he just keep quiet? Why doesn't he stick to silent prayer, instead of talking?
This time, as usual, it's because he appears to be right.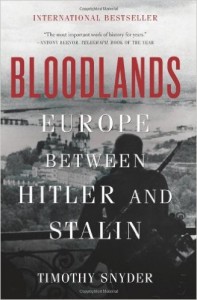 When I said in my previous post that the Holocaust politics of history are alive and well, I wasn't kidding. It didn't take even day before we see this fact on full display. The memory of the Holocaust is not only evolving, but it plays an important role in contemporary politics.
I'm a little ashamed, but I admit I first got the story from CNN (they got it off the wire, so we're even):
Pope Francis has drawn a rebuke from the American Jewish Committee after he likened European refugee centers to "concentration camps." The Pope was speaking to migrants at the Basilica of St. Bartholomew on Saturday about a man he met at a refugee camp on the Greek island of Lesbos last year.

"I don't know if he was able to get out of that concentration camp, because the refugee camps — many — are concentration (camps), because they are so crowded with people," the Pope said in Italian.
This was followed by a condemnation from an American group that forgot that the Japanese internment camps were also concentration camps:
The AJC issued a statement asking the pontiff to reconsider his "regrettable" choice of words.
"The conditions in which migrants are currently living in some European countries may well be difficult, and deserve still greater international attention, but concentration camps they certainly are not," said AJC CEO David Harris.

"The Nazis and their allies erected and used concentration camps for slave labor and the extermination of millions of people during World War II," he said.

"There is no comparison to the magnitude of that tragedy."
There is no mention of the Nazis or Germany in the pope's message, which I ran through an online translator, and amended with the scant knowledge I have from two years of mid-level Italian in grad school:
I was in Lesbos, greeted the refugees, and found a thirty-year-old man with three children. He looked at me and said, "Father, I am a Muslim. My wife was Christian. Terrorists came to our country, looked at us and asked for our religion, saw her with the crucifix, and they asked her to throw it on the ground. She did not do it and they cut her throat in front of me. We loved it so much! " This is the icon I bring today as a gift here. I do not know if that man is still in Lesbos or was able to go elsewhere. I do not know if he was able to get out of that concentration camp, because refugee the camps – many – are concentration camps, for the crowd of people who are left there. And the generous people who welcome them must carry this weight too, because international agreements seem to be more important than human rights. And this man had no grudge: he, Muslim, had this cross of pain carried without rancor. He took refuge in the love of his wife, graced by martyrdom.
The OED notes that even though "concentration camps" are "most strongly associated" with the Nazi extermination camps, but they are not the only referents of the phrase:
A place in which large numbers of people, especially political prisoners or members of persecuted minorities, are deliberately imprisoned in a relatively small area with inadequate facilities, sometimes to provide forced labour or to await mass execution. The term is most strongly associated with the several hundred camps established by the Nazis in Germany and occupied Europe 1933–45, among the most infamous being Dachau, Belsen, and Auschwitz.
However, Timothy Snyder, a leading Holocaust historian, has noted that the present day refugee crisis closely mirrors the callous reaction to the refugee crisis that preceded the Holocaust. He does so most explicitly in this excerpt from a Boston Globe article, which greatly compresses the argument that comprises his book Black Earth: The Holocaust as History and Warning,
As in France, so elsewhere in Europe: For Jews to be murdered, they first had to be separated from the state, to become refugees who had nowhere to return. Lest we be too complacent, we should remember that the United States did almost nothing to help.

In discussions of refugees today, the French right neglects to mention how exclusion led to murder the last time around. Denmark seems unreflective as it closes its borders to refugees from Germany — for a second time. When the Czech police write numbers on arms, or Hungarian leaders call for barbed wire, or when a Slovak politician presents the Second World War as an example of tolerance, important lessons have been missed.

History shows that people driven from their country sometimes return, bringing useful experience. Charles de Gaulle was a refugee in Britain, and he returned to rebuild republican France. During the communist period, refugees from Eastern Europe were accepted in the West. Some of them, or their sons and daughters, came back to lead democratic governments. Is the leader of a future free Syria among the children taking their first look at Europe? Only if they like what they see.
This isn't just a bald appeal to the emotions. Snyder has worked out the details of this analogy in the introduction and conclusion to Black Earth: The Holocaust as History and Warning. You can read generous portions of that argument in my earlier post.
Ergo, the pope might be prophetic in making the analogy. Prophecies don't always tell us pleasant things about ourselves and our collective future. Unfortunately, humanity has a habit of not hearing prophets. I'm not sure the Syrians like what they see so far.
I hope against hope that Pope Francis keeps talking, and Snyder too.
To get a further idea of just how bad the current refugee crisis is, and what it might lead to, see: A New Springtime for Hitler?
Please also make a donation to this blog through the button on the upper right side of this page to help keep it going.
Stay in touch! Like Cosmos the in Lost on Facebook: