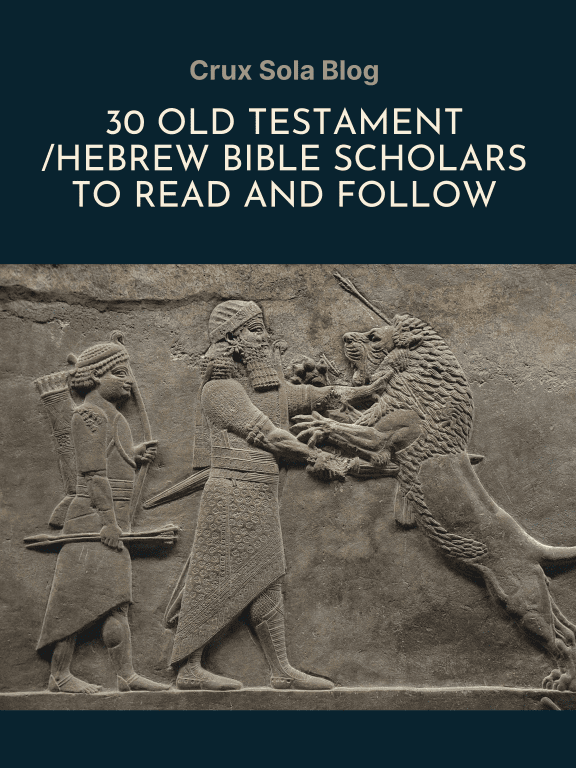 Athena E. Gorospe, Associate Professor, Biblical Studies (Chair), Director of PhD in Contextual Theology Program, Asian Theological Seminary, Manila, Philippines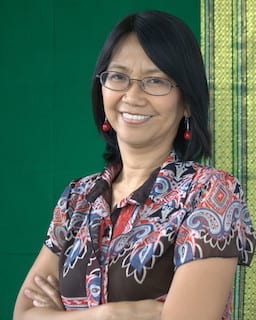 ---
Why do you love teaching and researching about the OT/HB?
For me, the whole Scripture is life—it gives life to me, to God's people, to the world. This is the main reason why I continually drink from the well that never dries up and have a lifelong commitment to teach Scripture to others. One of the great joys of teaching is seeing students' eyes light up as they gain insight from working closely with the biblical text.
Athough I love the whole Scripture, the Old Testament (or First Testament) has a special place because I can never understand the Second without the First. Moreover, the message of life in the First Testament is conveyed amidst concrete human realities and frailties. It does not gloss over economic bondage, oppression and poverty, violence and abuse of women, environmental degradation, sickness and death. The variety of materials and settings in the First Testament and the diverse expressions of spirituality mean that there is always something that I can draw from as I face a contemporary challenge or issue.
---
What is one "big idea" in your scholarship?
I see my work as a practice of discernment. First, it is discerning what God has to say through the Word, but this happens in a methodological way as one tries to understand what is going on in the text from the viewpoint of its own world and the world of the story, yet seeing points of connection due to common human experiences or to more particular cultural resonances.
Second, it is discerning my social world. This goes beyond general knowledge but involves immersion in the world of the vulnerable and understanding the factors that lead to their suffering with the use of the social sciences.
But the third is the most challenging. It is discerning the appropriate match between the biblical text and our social world. Much harm has resulted because certain parts of Scripture are applied to the wrong context. I think this kind discernment—in terms of being able to see which Scripture is appropriate or inappropriate in relation to a certain context—is developed only through wisdom borne out of experience and through the consistent practice of the spiritual disciplines.
---
Who is one of your academic heroes and why do you admire them?
I keep going back to the works of
Paul Ricoeur
. His narrative theory has shaped the way I read and teach biblical stories, especially on how the act of reading can lead to the refiguration (or transformation) of real flesh-and-blood readers, and not just the hypothetical implied reader. His book on memory and history makes me reflect on why certain countries, even with a Christian background, are susceptible to authoritarian regimes. But in terms of people I actually know, my PhD mentor,
John Goldingay
, is a leading light because of the way he integrates academic integrity and rigor with a deep spirituality and an unapologetic confessional Christian faith.
Check out Goldingay's
Introduction to the Old Testament
---
What books were formative for you when you were a student? Why were they so important and shaping?
I have already mentioned Ricoeur's works as having lasting impact. But a book that has helped me recognized a shift that is taking place in scholarship is Brueggemann's Theology of the Old Testament. It gives me hope that even though I live and do my work in a country lacking in academic resources and networks, with not much space for writing and research, there is still something I can contribute as a voice from the margins.
There has been a shift in the portrayal of God to more negative images in the past 2-3 decades (e.g., divine violence). While I acknowledge that these images are there in the biblical text, Terence Fretheim's The Suffering of God provides a needed balance—an image that can accompany us in a world full of suffering and death. Another book is Claus Westermann's Elements of Old Testament Theology, which emphasizes blessing as distinct from God's saving action. The theme of blessing helps me to discern God's presence in the daily life, when no dramatic divine interventions are happening, and in the plurality of cultures in Asia, where Christianity is a minority. As a companion to my spiritual journey, I have often turned to Charles Ringma's Dare to Journey.
---
Read Gorospe's Work
Judges for the Asia Bible Commentary
How Long, O Lord?: The Challenge and Promise of Reconciliation and Peace
Narrative and Identity: An Ethical Reading of Exodus 4, which is an interdisciplinary work that spans Ricoueur's narrative theory, the Old Testament and Ethics, and Migration Studies.
---
If you ran into me at SBL, and you didn't want to talk about OT/HB studies, what would you want to talk about?
Something that has come to my attention recently is the South Korean boy band BTS, whose debut single released during the pandemic broke the Guinness Record for the most number of music video views on YouTube in 24 hrs (over100 million). I checked them out and I realized why Millennials and Generation-Z are drawn to them.
This makes me reflect on how the fruits of our scholarship can touch and shape the next generation. Aside from the fact that they are Asians who have made their mark on the world stage while singing in their native language, their songs authentically touch human experience, but also give glimpses of healing. Moreover, they try to be diverse—incorporating an African beat and dance in one of their songs, a Latino phrase in another— while still being rooted in their own identity.
---
What is a research/writing project you are working on right now that you are excited about?
I am finishing another commentary on Judges for the Story of God commentary (Zondervan). I have just finished an article, "When Disaster Strikes: Lament, Liminality, and Living in the In-Between," for a Covid response book entitled To Whom Shall We Go: Faith Responses in a Time of Crisis (Cascade). Apart from that, I am also contributing an essay on Creation Care for an Asian Christian Ethics book, and also one on "Exodus and Liberation" for Exploring the Old Testament in Asia, both by Langham Literature, which intentionally publishes works by scholars from the Majority World. I am happy that we now have enough writers from Asians who live in Asia to produce a volume that would speak to Asians. However, what I am particularly wrestling with right now is how to respond biblically and theologically to the "weaponization of the law," that is, how law is used by states around the world to oppress its own people.