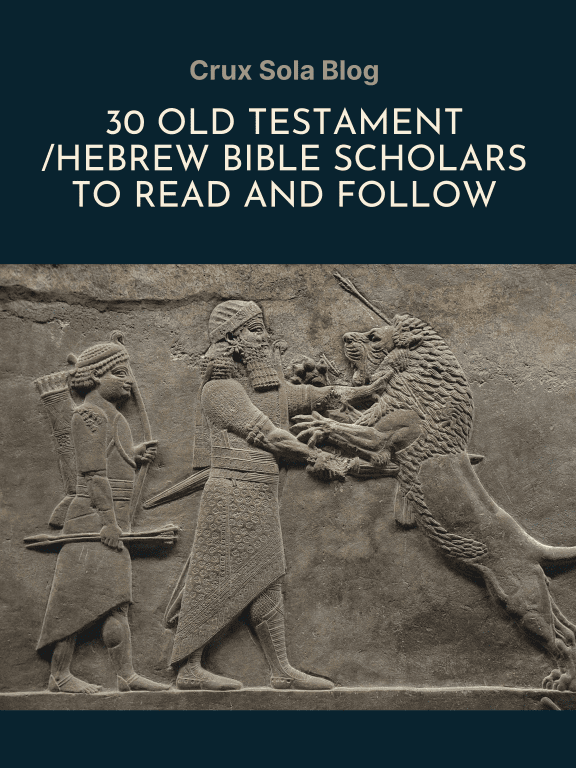 Matthew Schlimm, Professor of Old Testament, University of Dubuque Theological Seminary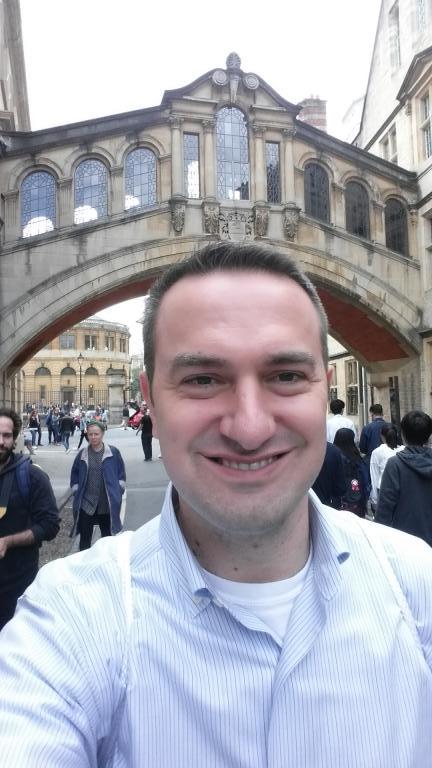 ---
Why do you love teaching and researching about the OT/HB?
The OT/HB contains so many things we wouldn't expect in scripture. The characters are far from saintly. God constantly surprises readers. Everywhere we turn, there's something puzzling. There are few things I love more than spending time with those puzzles, trying to figure out how everything makes sense when it doesn't initially.
---
What is one "big idea" in your scholarship?
We can't understand what the Bible says about humanity or God without understanding emotions. Today, many people look down on emotions. We've all heard the expression, "Big boys don't cry." The HB/OT talks about emotions in a very different way. It says they're at the core of what it means to be both human and divine. The Psalms teach that human beings cannot come into the presence of God without expressing a full range of emotions, ranging from happiness and joy to despair and anger. Meanwhile, when the Bible describes who God is, it constantly uses emotional language.
Many scholars think that Exodus 34:6-7, where God appears to Moses while he's in a cleft in the rock, provides one of the Bible's most complete pictures of who God is. That text is filled with emotional language. God is loving, compassionate, slow to anger, full of steadfast love. We cannot understand God without understanding emotions.
---
Who is one of your academic heroes and why do you admire them?
Terence Fretheim. It's difficult for academics to write clearly and concisely, but he does it all the time. He organizes ideas in fresh ways that give new insights. He is true to the text: he neither exaggerates its claims nor glosses over difficult material.
---
What books were formative for you when you were a student?Why were they so important and shaping?
James Barr, The Concept of Biblical Theology: An Old Testament Perspective
This book helped me understand the field of biblical theology better than any other book (Fortress, 1999).
Walter Brueggemann, The Covenanted Self: Explorations in Law and Covenant
His work impacted me deeply, both as a scholar and a Christian (Fortress, 1999). It made me think in new ways about the Bible and what it means to be faithful.
Martin Luther King, Jr.'s, A Testament of Hope: The Essential Writings and Speeches.
King taught me that there is no better example of living out the Bible (especially its most challenging and self-sacrificial teachings) than the Black church in America during the Civil Rights movement (HarperOne, 2003).
---
Read Schlimm's Work
This Strange and Sacred Scripture: Wrestling with the Old Testament and Its Oddities (Baker Academic, 2015)
From Fratricide to Forgiveness: The Language and Ethics of Anger in Genesis (LTHS, Eisenbrauns)
70 Hebrew Words Every Christian Should Know (Abingdon, 2018).
---
Follow Schlimm Online
---
If you ran into me at SBL, and you didn't want to talk about OT/HB studies, what would you want to talk about?
Punk rock! I also love talking about my kiddos (ages: 16, 6, and 4). I love fishing, especially fly fishing. And if you get me to talk about the 1980s–its ridiculous culture, music videos, toys, and videogames–you'll see a big smile across my face.
---
What is a research/writing project you are working on right now that you are excited about?
I'm writing a commentary on Genesis for the Bible in God's World series (Cascade). This project is a dream come true for me. Genesis is one of the most intriguing books of the Bible, and I love wrestling with how it all works.